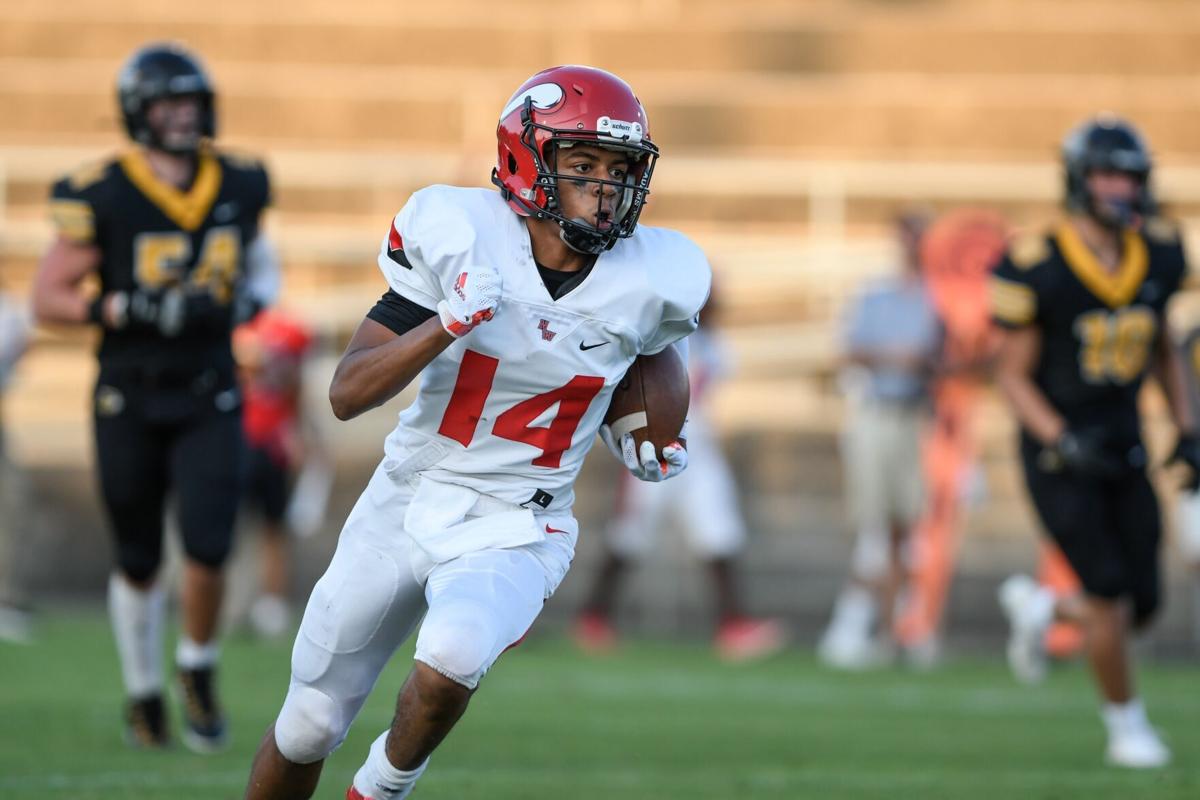 The News & Record's Joe Sirera looks at three high school football players who will be in the spotlight in Friday night's games:
BRISTOL CARTER, junior, and TRENTON CLOUD, sophomore, WR, Northwest Guilford
The Vikings will lose ATH Xavier Simmons to Missouri after this season, but the prospect of Carter and Cloud coming back for more and sophomore QB Tanner Ballou continuing to grow into the job has Northwest excited. In the here and now, Carter (12 catches, 407 yards, 4 TDs) and Cloud (28 catches, 334 yards, 5 TDs) provide a dynamic duo as receivers, especially after the catch. The sixth-ranked Vikings will need a big game from both if they hope to knock off top-ranked Grimsley on Friday night when the Whirlies go to R.L. Billings Stadium for a key Metro 4-A Conference game.
JORDAN McINNIS, senior, RB, Northern Guilford
Yes, Jack Mercer and wideouts Terrell Timmons and Manny Elliott have made some big plays this season for the Nighthawks, but a lot of the space they have on the perimeter and downfield is because of the work McInnis and his line do running the ball. McInnis has 435 yards on 38 carries and also contributes as a receiver (8 catches, 159 yards, 2 TDs) and as a kick returner. If he can help keep a big, aggressive Southeast Guilford defense honest, it will greatly improve Northern Guilford's chances of going 2-0 in the Metro 4-A Conference.
BRAXTON VEIGA, junior, LB, Eastern Guilford
The Wildcats have scored 105 points in their last two games, but just as impressive is the fact that they've held Ragsdale and Northeast Guilford to a combined 8 points. Veiga is a big reason for that defensive success. The 6-foot-1, 205-pound linebacker has 30 tackles, including 11 for losses, two sacks and an interception in three games. Veiga should have plenty of opportunities to make plays Friday night as Eastern Guilford looks to go 2-0 in the Mid-State 3-A Conference when it takes on High Point Central in Gibsonville.
Contact Joe Sirera at 336-373-7034, and follow @JoeSireraSports on Twitter.