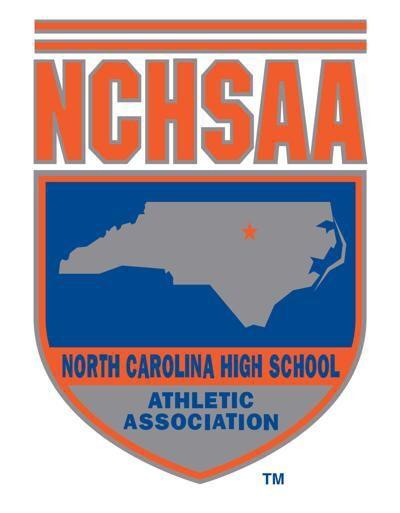 N.C. High School Athletic Association bylaws require that the association realign its schools every four years, even amidst a coronavirus pandemic. The NCHSAA announced procedures and guidelines for the latest realignment, which will take effect with the 2021-22 school year, on Tuesday and posted an 11-minute video explaining the changes to the process, which will include not just enrollment but athletics success and socioeconomic statistics. Here are the highlights:
PROCESS
• The state has been split into East and West regions for the four-year realignment period.
• Schools will be placed into four classifications within each region, with 25 percent placed in Class 4-A, then 25 percent in 3-A, 2-A and 1-A.
• The classification of each school will be determined by a Realignment Score. Instead of using just the Average Daily Membership (enrollment number) for a school as the NCHSAA has in the past, the Realignment Score will be 50 percent a school's 2019-20 ADM number, 25 percent a school's average State Cup score for the previous three years and 25 percent a school's average Identified Student Percentage (ISP) score for the previous three years. (The ISP represents the number of a school's students who are on some form of government assistance.)
• Once the schools in a region are broken into classifications, the NCHSAA will divide them into conferences. Some conferences may include schools from more than one classification (split conferences), but a conference cannot include schools from both the East and West regions.
KEY TAKEAWAYS FOR TRIAD SCHOOLS
• The regional dividing line falls on the eastern borders of Rockingham, Guilford, Randolph, Montgomery and Anson counties, which will be in the West. That means Alamance County schools will no longer be in conferences with Guilford or Rockingham county schools.
• In the four-year realignment period that will end in June, the split of schools was 20 percent each in Class 4-A and Class 1-A and 30 percent each in Class 3-A and Class 2-A. Going back to 25 percent in each classification will make it easier to avoid having a five-team conferences, such as the Metro 4-A or the Mid-State 2-A (for football) during the current four-year cycle.
KEY REALIGNMENT DATES
Dec. 10: After review by the NCHSAA's Realignment Committee, the first draft is released to the schools.
Jan. 8, 2021: Deadline for schools to submit "concerns or adjustments" to the initial realignment draft.
Jan. 13-14: Realignment Committee meets to review that information and will distribute a second draft to the schools.
Jan. 21: Deadline for schools to appeal to the committee.
Jan. 27-28: Virtual regional meetings for appealing schools to address the second draft.
Feb. 3-4: Realignment Committee meets to review appeals and issue a third draft.
Feb. 10: Deadline for final appeals to the Realignment Committee.
Feb. 17: Final realignment report submitted to the NCHSAA Board of Directors.
March (date TBD): Board of Directors hears any final appeals based on procedural errors only and votes on the final draft.
Contact Joe Sirera at 336-373-7034, and follow @JoeSireraNR on Twitter.
Get in the game with our Prep Sports Newsletter
Sent weekly directly to your inbox!