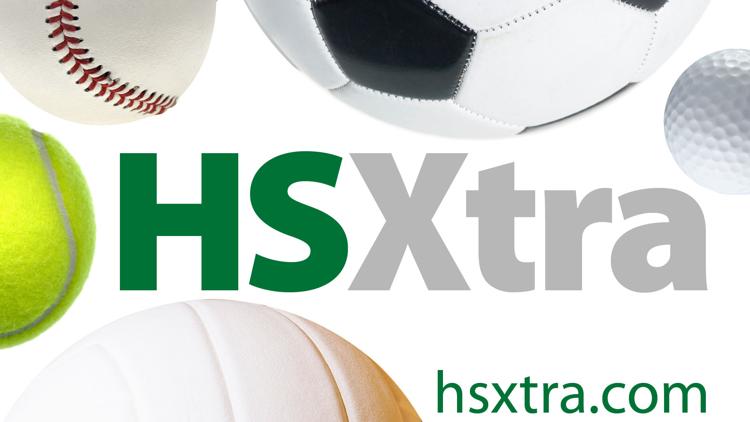 GREENSBORO — When Caldwell Academy plays a home volleyball match this afternoon against Forsyth Country Day, the Eagles will have some fans in the stands for the first time this season.
The N.C. Independent Schools Athletic Association has loosened COVID-19 restrictions on its events to allow a maximum of two parents or guardians representing each senior on the home team to attend indoor or outdoor competition. The other area NCISAA schools that will now be allowed to have limited attendance are Greensboro Day, High Point Christian, Wesleyan and Westchester, although High Point Christian has suspended athletics practices and contests until at least Oct. 12 because of positive tests for the coronavirus among its students.
"It's exciting to have anybody in the stands, especially senior parents, because they only have a few opportunities left to see their kids play this year," said Dan Bozarth, Caldwell's volleyball coach and athletics director. "It does create some additional challenges for myself and our athletics training staff to get these people checked in."
For the Eagles' volleyball match today, Bozarth is expecting six parents because there are three seniors on the roster. The parents will have to complete a health screening and a temperature check before they can enter Caldwell's gym.
The NCISAA said in a document sent to members that host schools will be "responsible for COVID screening" and spectators must wear "cloth face coverings upon entering and leaving the facility." Families can sit or stand together, but are required to be at least 6 feet from other spectators or participants.
"I'm thankful that we're going through this slowly," Bozarth said. "Just having the senior parents allows us to check in a small amount of people. … It gives us a period here to go through the process and make sure we have everything lined up properly" and prepare for potentially larger crowds later in the school year.
The association said it will consider allowing two parents or guardians representing each non-senior on the home team, as well as those of athletes on visiting teams, if it receives positive feedback from schools on the first steps in allowing spectators. The next phase after allowing visiting team parents would be allowing some students of the host school to attend matches.
"I'm hopeful that things will move pretty fast into the second phase for our spectator return," Bozarth said. "I don't know if we'll get to visiting spectators coming or home team students coming this fall. Those would be huge steps."
Contact Joe Sirera at 336-373-7034, and follow @JoeSireraNR on Twitter.
Get in the game with our Prep Sports Newsletter
Sent weekly directly to your inbox!