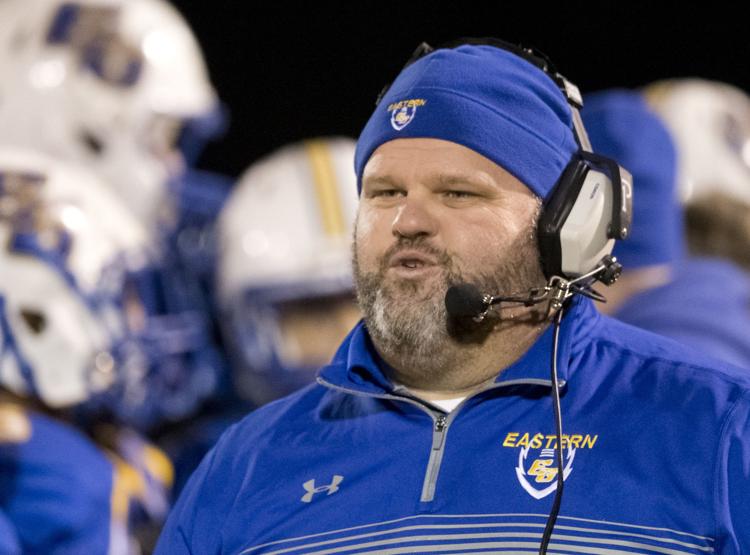 The shutdown of high school athletics because of COVID-19 has created challenges for all coaches, but these are particularly trying times for the area's six new head football coaches.
Imagine trying to get to know 40 or more players, some of whom you've never actually met, and get them ready for a season that could start as early as Aug. 21. You want to help them get stronger and faster, you're probably trying to teach entirely new schemes to a group of 14- to 17-year-olds, and you may not be able to work with them in person before the traditional start of official practices Aug. 1.
Doug Robertson took over at Page on Dec. 31. The former Reidsville and Eastern Guilford coach knows he's much better off than High Point Central's Jacob Sheffield, McMichael's Tony McCants, Northeast Guilford's Mark Raynor and Southeast Guilford's Earl Bates, all hired since March 11.
"I did have a couple of months before March 13 happened," Robertson says. "I did at least get to connect some names with faces. We did have weight room workouts and conditioning-type workouts. … At least I had the opportunity to meet and start developing relationships with the kids."
But things certainly didn't go the way Robertson planned when he decided to leave Thomasville and take over the Page program.
"I don't know a whole lot about what these kids can do, as far as their abilities in our schemes," he says. "That's been very much a challenge. … The way they fit in that scheme may not be the way they fit in our scheme."
Bates, who coached with Robertson at Reidsville, left Northeast Guilford after three seasons and was introduced as Southeast's coach April 2 — after the COVID-19 shutdown. The only communication he's had with Falcons players has been by phone, text, email or video conference.
"It has been difficult from the standpoint of me not being able to be around the kids and them get a feel for me and me get a feel for them, building those relationships that you can't do online," Bates says. "We've pushed out some information to them, just some basic stuff. … We haven't hit them with too much because everybody's trying to finish the school piece of it."
Bates has gotten scouting reports on returning players from Southeast assistant coaches who are still on staff from a team that went 9-4 and won the Mid-Piedmont 3-A Conference in 2019.
"Them telling me about the kids is good," he says, "but that hasn't replaced me learning about them for myself. That's a two-way thing."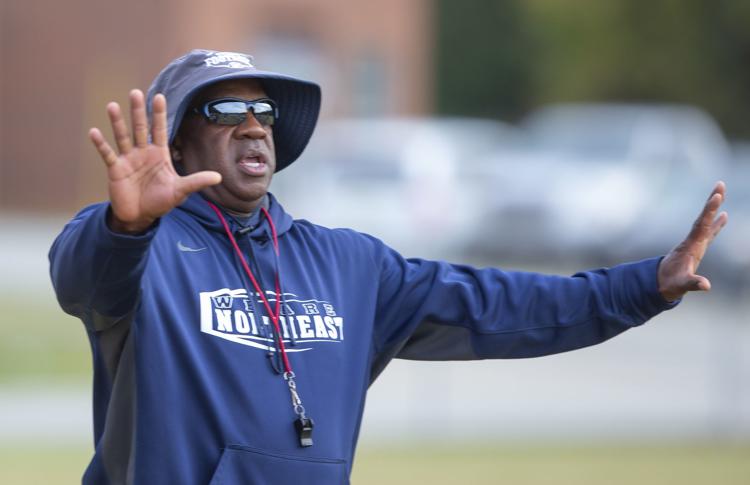 Strength and conditioning is also a concern for Bates and all the coaches.
"Not every kid has access to weights," he says. "You can get out there and condition, but we're going on two months now and that takes a toll."
The search for Bates' successor at Northeast didn't even start until April, so Raynor may be in the toughest position of all the new area football coaches after taking over May 6. Raynor and his staff planned to start calling players this week as they try to build relationships and trust.
"We'll start with our seniors and work our way down to keep them ready," he says. "… We need to figure out a way that we can meet with them every week, whether it be Zoom, FaceTime or whatever it is. Eventually, we're going to meet as a staff and work on installing certain things."
Mastering new ways of communicating with players has been the biggest challenge for Robertson, who calls himself "technology resistant in some ways."
"I've had to really get outside my comfort zone on some technology things, and Coach (Chuck) Mardis, who's also on staff with me, is kind of an old-school guy," Robertson says of his defensive coordinator. "We're in that different generation where technology wasn't always accessible to us, so we're coming on the back end of it. That's when you rely on your younger coaches to help you out, and I've got a great young staff."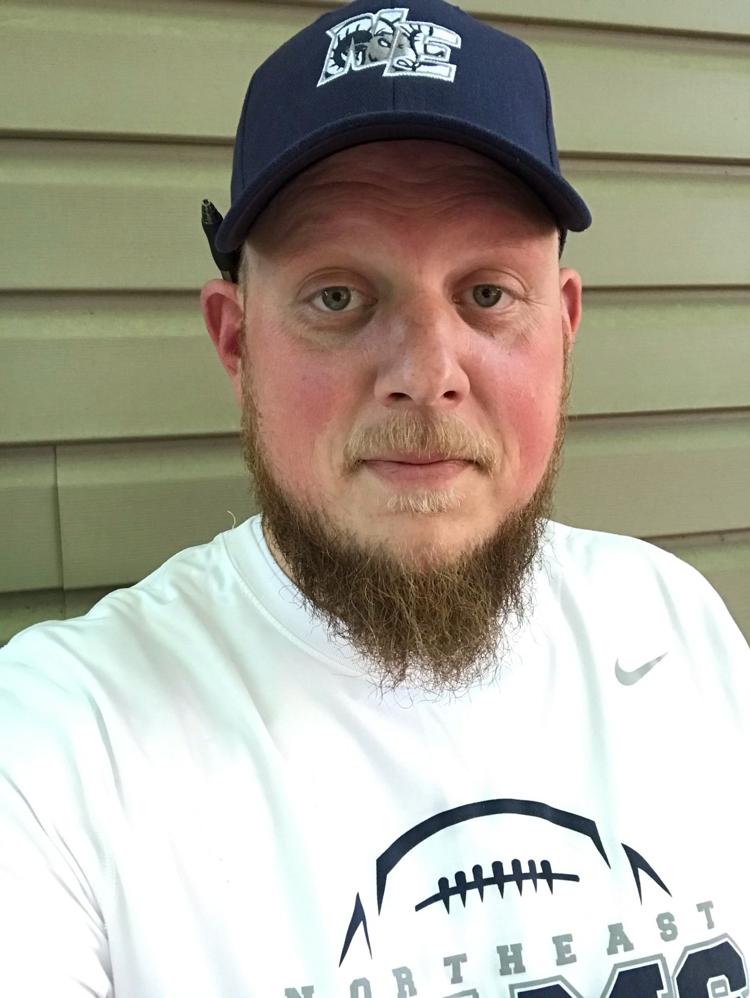 Robertson also has gotten help from son Tate and daughter Taylor with the various apps. But seeing a player on a screen is no replacement for seeing him in the cafeteria or a hallway at school.
"I've missed that," Robertson says, "and all our staff is in that same boat."
"You also miss just having them in class," adds Southeast's Bates. "You learn a lot about them in class."
Northeast's Raynor has already learned a lot about "prioritizing things and time management" while dealing with the challenges of coaching from a socially appropriate distance.
"First and foremost, I was telling my wife — and it's huge to me, whether it's stereotypical or not — my family is important," says the former Page, Western Guilford and Southern Guilford assistant. "My wife has a job, too, and has to leave the house some. When she does, I'm watching our three kids. … When I get into the office, I have to be intentional about what I get done."
If there's a positive in the COVID-19 shutdown for area coaches, it's that if high school football does return as scheduled in August, they and their players won't take it for granted.
"Sometimes we make this life or death and we also make it year round," Robertson says. "In the old days, you used to show up Aug. 1 and it was exciting. Now maybe we'll get that back."