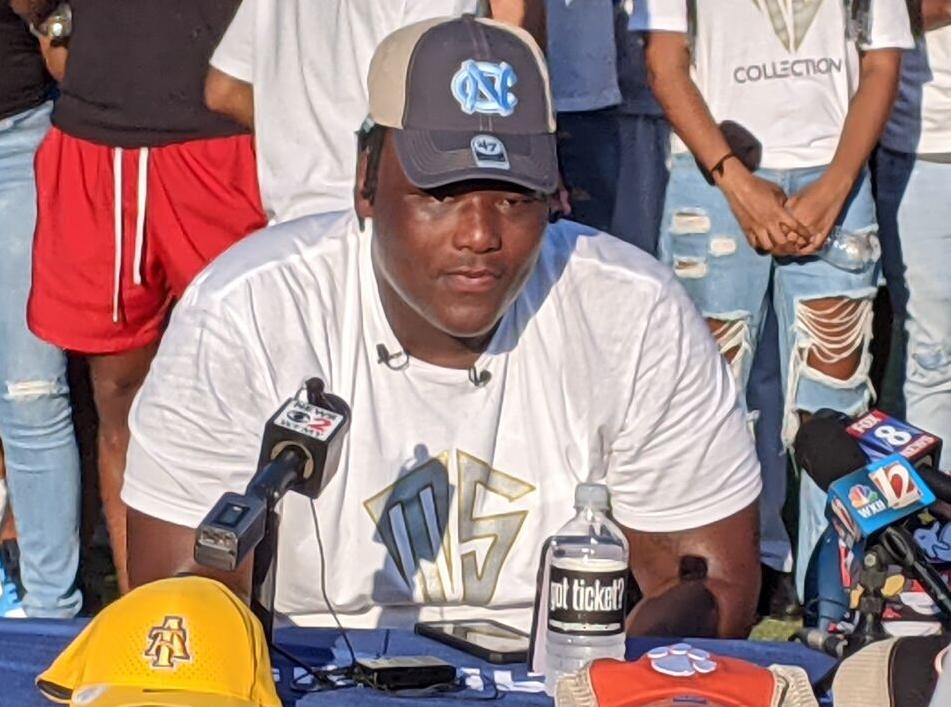 GREENSBORO — Grimsley football standout Travis Shaw committed to North Carolina at Jamieson Stadium on Saturday evening. The 6-foot-6, 325-pound defensive tackle from a list of finalists that also included Clemson, Georgia and N.C. A&T.
Here's what the moment looked like:
Contact Joe Sirera at 336-373-7034, and follow @JoeSireraSports on Twitter.