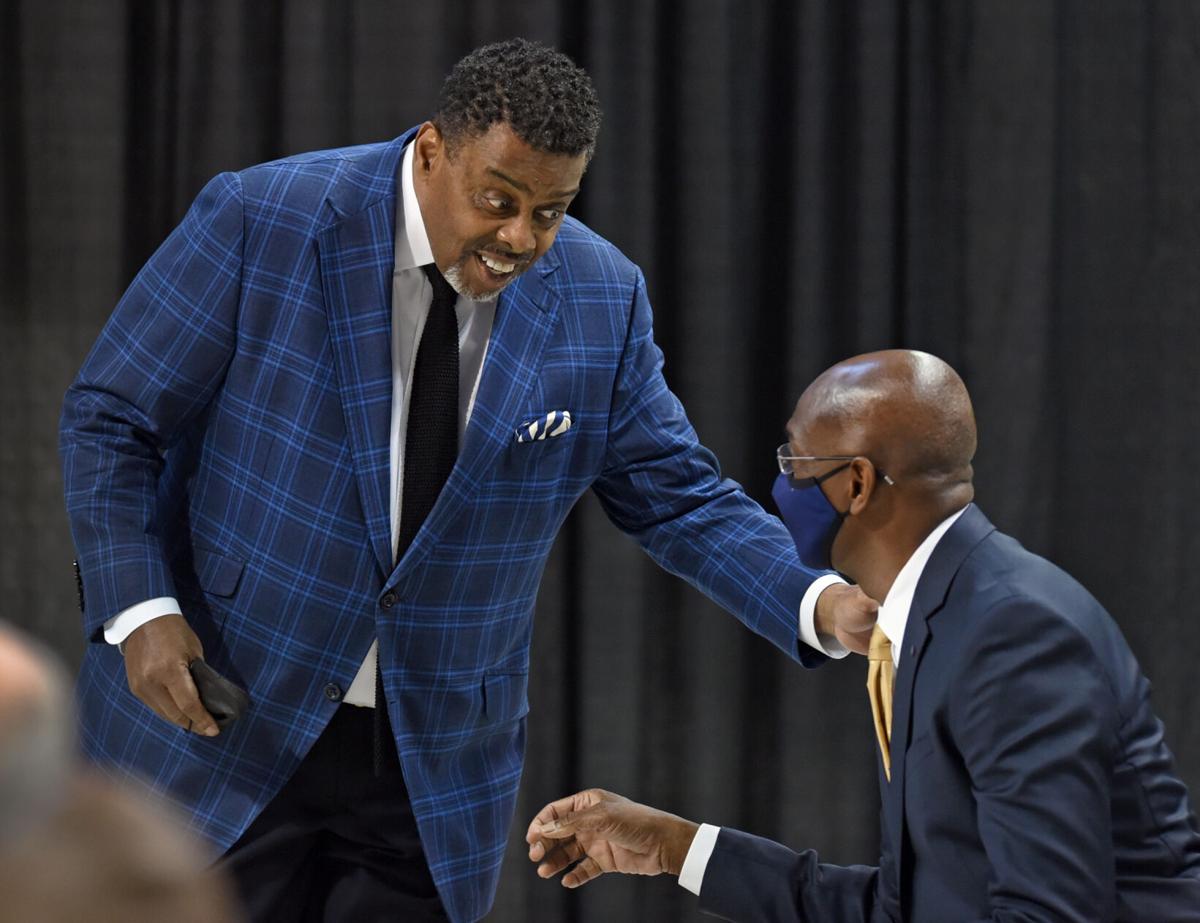 Lions, tigers and – a zoology major?
Few college basketball coaches were zoology majors in college. But UNCG's new men's coach, Mike Jones, was just that at Howard University.
The son of former pro basketball player Jimmy Jones enrolled with ambitions other than those on the court or certainly the sidelines.
"I went to school to be a doctor and had a little bit too much fun," Jones said. "So I wasn't ready for medical school after that."
Jones played basketball at Howard, averaging 5.5 points during his career from 1983 to '87. He completed his bachelor of science degree in 1990 and took his first coaching job at Sidwell Friends School, which has been called the "Harvard of Washington's private schools" and would later enroll the daughters of Presidents Clinton and Obama.
"I worked in the field a little bit, then I discovered basketball," Jones said. "I was a JV head coach. I was working in an animal testing facility. Get in at 6 (a.m..), get off at 2, get to the practice court at Sidwell Friends at 2:30."
Jones, moving to Greensboro from Radford, is taking his second NCAA Division I head coaching job at age 55. Though his own college days are three decades past, he still finds one last way to apply his zoology interests.
"I name my plays after groups of animal families," Jones said. "There's a whole bunch of cats, there's lions, there's tigers, there's bobcats. We've got whales, we've got dolphins, we've got sailfish – we've got all kinds of stuff.
"That's the only way I use it now."