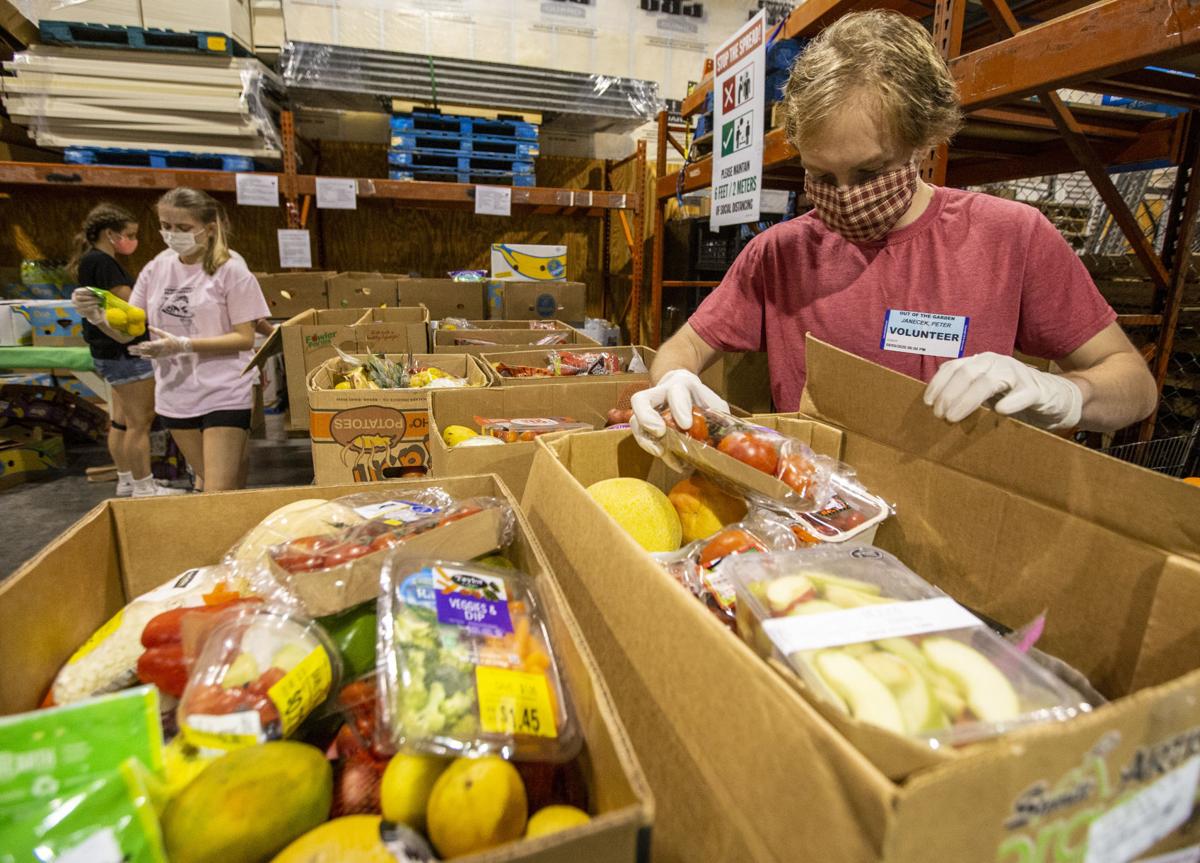 GREENSBORO — When the Wyndham Championship begins next week, the fans won't be there.
Greensboro's golf tournament has evolved over the long years since its humble beginnings in 1938, and today's event is a complicated financial puzzle, a 501c(3) nonprofit like all current PGA Tour stops.
It's run by the Piedmont Triad Charitable Foundation, and part of the mission is, well, charity.
And while a global pandemic has prompted the close of what's normally the city's party of the year to its ticket-buying clientele, the spread of coronavirus has opened up new demands on charities that benefit from the Wyndham Championship.
Since 2014, the tournament's signature local charity effort has been helping Triad groups that fight childhood hunger.
Parker White of Greensboro founded BackPack Beginnings in her dining room back in 2007, and now the charity is one of four that has shared in at least $100,000 raised annually by the golf tournament.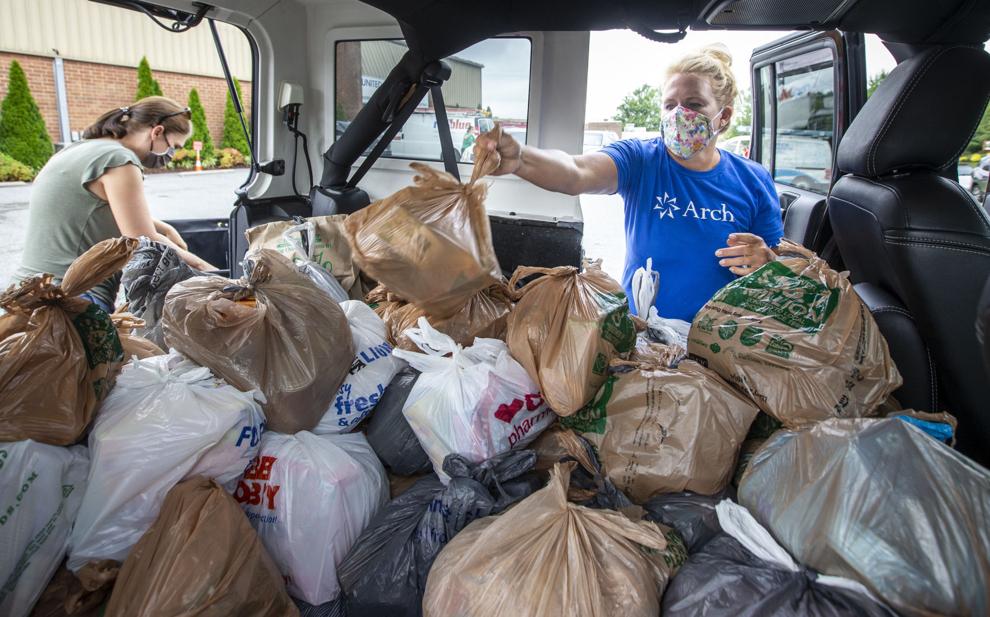 White's group — along with Greensboro's Out Of The Garden Project, Winston-Salem's Forsyth Backpack Program and the United Way of Greater High Point — send backpacks full of nutritious food home for the weekend with needy children who rely on school meals during the week.
"I absolutely agree with the (no fans) choice they made," White said. "Everybody's safety is the No. 1 priority, and we're most concerned with everybody's health. We hope that we still get some exposure from the golf tournament, but the public health is way more important right now."
Maybe so. But hunger still crowds White's thoughts.
"It's not good right now," she said. "North Carolina's food insecurity rate has gone from 12.9 percent to 24 percent because of COVID. We're looking at double the need out there. So every little bit helps."
The money
In a typical year, a pro golf tournament is an expensive way to raise money for charity.
In 2018, the most recent year public data was available through the Piedmont Charitable Foundation's tax Form 990, expenses totaled $13.1 million.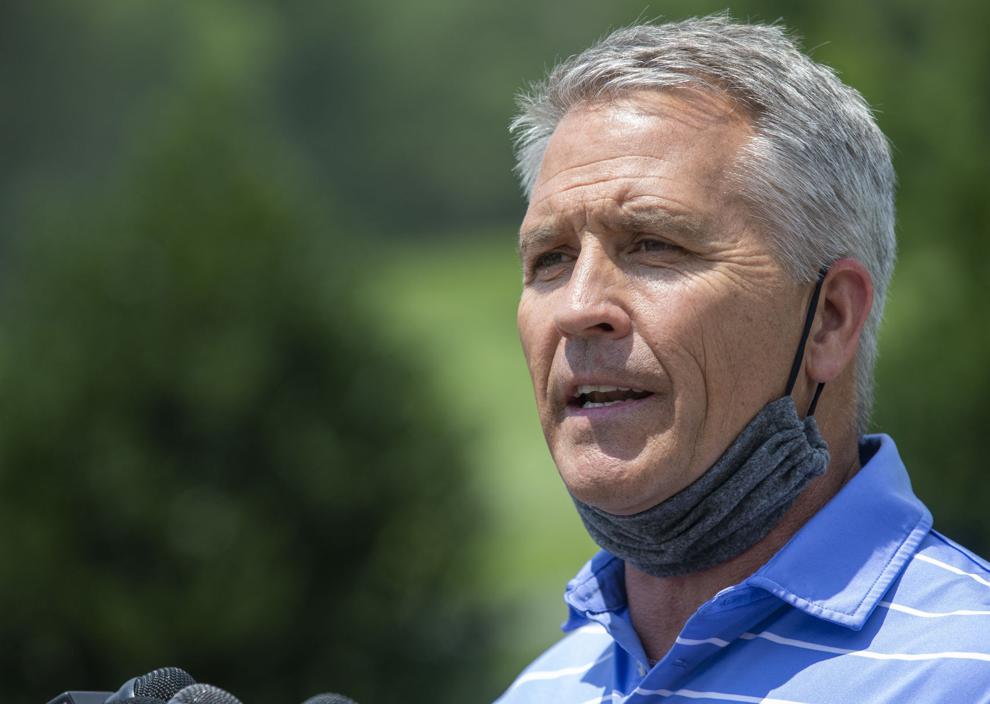 But the return on investment goes beyond charitable giving.
"We're normally around $1 million," tournament director Mark Brazil said. "A lot of that is donations from the tournament, some of it has been donations from Wyndham and other companies. The best way to describe it is this: If the tournament wasn't happening, what would the loss be? And that's right round $1 million in charitable impact.
"The other way to look at it is you get that $1 million, plus $30 million in economic impact to the region."
Much of that impact comes from broadcast exposure, four days of coverage on CBS, The Golf Channel and Internet streams that reach around the world.
Even though this is far from a typical year, that impact remains.
"Yeah, it's a victory we're going to get to play," Brazil said. "It doesn't always feel that way, but it is a victory. What you still have to remember is the biggest thing we get from this golf tournament is the international exposure. It's over 1.3 billion households have this tournament streaming into their house. ... This has a major reach for us, and we still have that going for us."
There are financial trade-offs unique to this year.
The tournament has lost its ticket sales and its on-course hospitality revenue. Some sponsors have deferred until next year. The canceled Monday and Wednesday Pro-Ams typically account for 12 percent to 15 percent — "a big number," Brazil said — of tournament revenue.
But there are also some unusual savings.
The two biggest expenses listed on the 2018 Form 990 remain. The tournament purse cost $2.6 million, and food and beverage expenses ran $866,509 — a number that figures to be greatly reduced this year.
The next three big expenses from 2018 translate to big savings this year:
• $315,941 for temporary construction of luxury suites, grandstands and hospitality sites.
• $150,062 for air conditioning in sponsor areas.
• $98,367 for shuttle buses between parking lots and the golf course.
Even so, expenses still far outweigh savings. But it makes charitable giving possible even in a pandemic.
The four local backpack programs have shared at least $100,000 generated through the tournament every year since 2014.
In addition, the two largest beneficiaries listed on the Wyndham's 2018 Form 990 were youth golf organizations: Six contributions totaling $135,000 to the American Junior Golf Association and $92,442 to The First Tee of the Triad.
For context beyond the tax form, much of that money is "pass-through" fundraising that makes possible local youth golf tournaments, events and clinics.
Brazil, who led the AJGA from 1993 to 2001, remains the treasurer of the AJGA Foundation board. The nonprofit's mission is to grow golf among boys and girls 19 and younger, and it provides opportunities through financial assistance to kids who otherwise couldn't afford the game.
"As much as we would love to have that $1 million charitable impact this year, we just don't really know at this point. I don't think we're going to get to that spot," Brazil said. "But we'll still be able to make donations to some of our key charities — the backpack programs, the First Tee, the AJGA's ACE grants — and with Wyndham's help we want to do some things for our front-line workers."
His tournament happens five months after the beloved ACC Basketball Tournament was cut short at the Greensboro Coliseum, a long, strange trip for the sports world.
"Look," he said at last, "at the end of the day, we're talking about a golf tournament. I know it's an important piece to our region and to our city. But there are a lot of people who are suffering out there. I mean really suffering. And I will not complain about how our golf tournament is 'suffering' because it's not newsworthy compared to what's going on in our country and around the world. We'll get through this."
The mission
In the meantime, the Wyndham's signature backpack charities take on added importance.
Hunger doesn't simply go away, said Carol Templeton, president of Forsyth Backpack Program.
Last year, the Wyndham's donation paid for 5,500 backpacks in Winston-Salem. That comes out to 22,000 meals — two breakfasts and two lunches at a time — that can be eaten with no cooking required.
"The Wyndham has taken action," Templeton said. "They've recognized the problem of childhood hunger, and they've stepped up. For us it's been a significant contribution. They've been a wonderful constant and sustaining partner. ... Childhood hunger is not a one-donation-and-done problem."
With government stimulus benefits drying up, Templeton said, the backpack groups can anticipate even more need.
Don Milholin, the president and co-founder of Greensboro's Out of the Garden Project, said the Wyndham's $25,000 annual donation goes a long way.
"It is significant, because it will pay for 5,000 backpacks," Milholin said. "We give out about 2,000 per week during a normal school year, and so you do the math over 32 weeks and the Wyndham alone covers about 8 percent of our year."
The backpack program is the most expensive part of Milholin's organization.
"Surprisingly enough," Milholin said, "the in-kind, non-perishable items are what we receive the least in donations. We get far more perishable produce than shelf-stable items. So the money from the Wyndham allows me to purchase the items we need for our backpacks … I know the week at Sedgefield is about golf. But it's really, really cool that a lot of other people benefit from that golf tournament."
In High Point, the United Way's backpack program served 350 children per week before the Wyndham's efforts began in 2014. Today 1,900 students per week benefit, said Jane Liebscher, the group's president.
Liebscher said she worries about the lack of fans this year. Since 2015, the Wyndham has donated $160,423 to the United Way's backpack program — at least $25,000 annually with a $32,000 spike in 2015, the year Tiger Woods played.
"You know, 2020 feels like we're all in the 10th level of Jumanji," Liebscher said. "I mean, what can happen next? I would not be sincere if I said we didn't have concerns. Because everything in our organization is changing because of the restrictions in place because of COVID-19. But my hopes are high."
Contact Jeff Mills at (336) 373-7024, and follow @JeffMillsNR on Twitter.