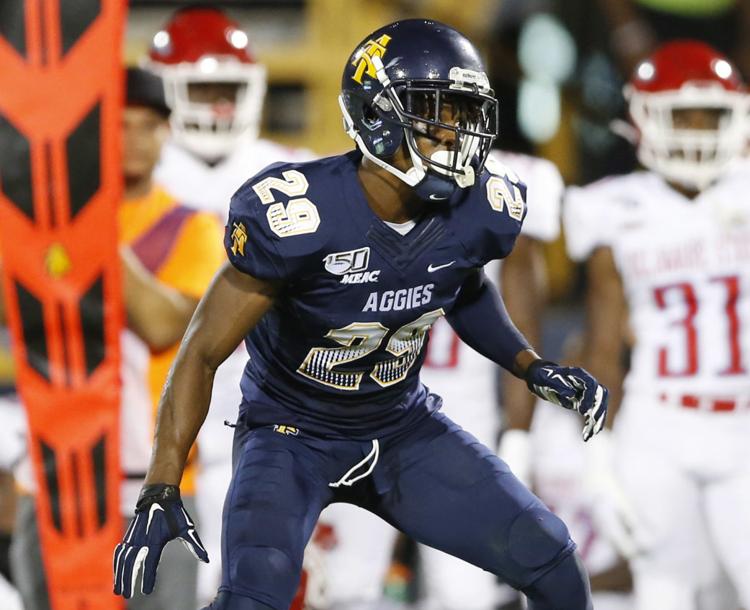 GREENSBORO — When N.C. A&T kicks off its delayed football season on Feb. 27 against S.C. State, it will do so without three-time All-MEAC defensive back Franklin "Mac" McCain.
McCain, a former Dudley standout, announced on social media Wednesday that he will forgo his final season of eligibility and enter the NFL draft.
"A&T isn't a place you want to leave, which has made this decision one of the hardest of my life," McCain said in a Twitter post. "The lifelong relationships I made in Greensboro mean more to me than anything else and will stay with me forever. But after many long talks with God and my family, I know it's time to carry my family legacy on to the NFL and continue to be a difference maker."
That family legacy includes his grandfather, the late Franklin McCain, who was one of the four N.C. A&T students who were a part of the 1960 Woolworth's lunch-counter sit-in protest in Greensboro that was a defining moment in the civil rights movement. That Woolworth store is now the International Civil Rights Center & Museum, and Franklin McCain Sr. is one of the Greensboro Four immortalized in a bronze statue that sits in front of the Dudley building on A&T's campus.
"I'm thankful to share the name. I'm proud and I embrace it," Mac McCain told Jeff Mills back in 2017. "But I like to go by 'Mac' because I want to make a name for myself."
He's done just that at A&T.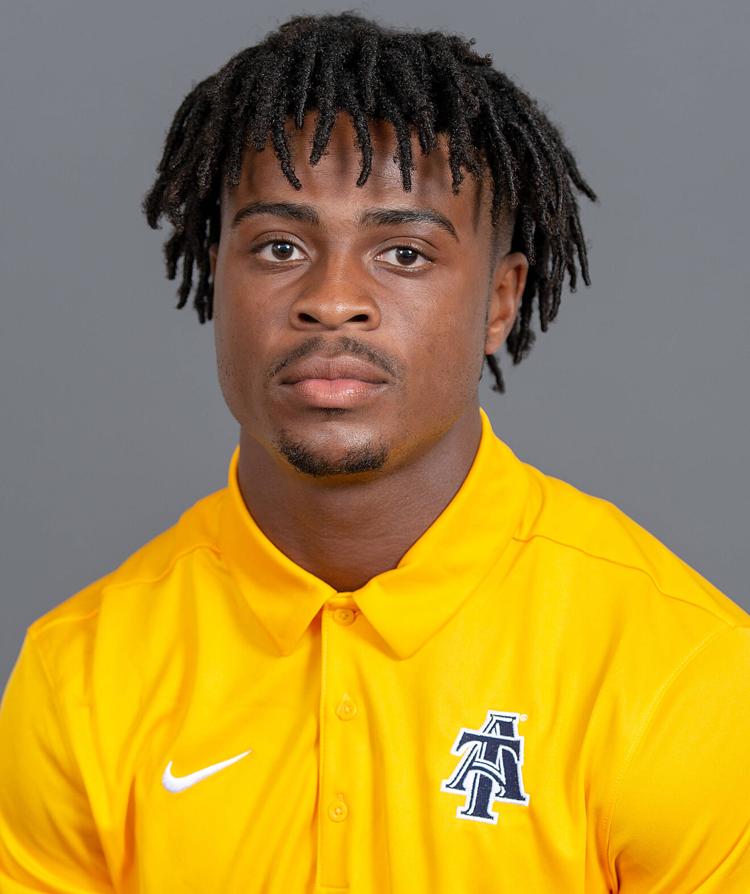 McCain redshirted as a freshman in 2016, then started all 12 Aggies games during his redshirt freshman season in 2017. He intercepted six passes that year, returning three for touchdowns, and was second on the team with 50 tackles and broke up 14 passes. In 2018, McCain started all eight games he played and made 37 tackles with two interceptions, eight pass breakups and 10 pass deflections. In 2019, he started nine games and had 26 tackles, six pass deflections, two fumble recoveries and one forced fumble.
Listed at 6-foot and 170 pounds, McCain has run the 40-yard dash in 4.38 seconds and has a 34-inch vertical jump, a 94½-inch reach and a 9-foot, 11½-inch standing broad jump, according to A&T's athletics website. Those attributes and his anticipation and ball skills should make him attractive to NFL teams.
McCain was chosen to play in the East-West Shrine Bowl, but the all-star game scheduled for Jan. 23 was canceled because of the coronavirus. The NFL's draft combine, typically held in late February, would be an opportunity for McCain to showcase his talents and meet with teams. But a decision isn't expected until later this week on what format the combine will take or even if it will be held.
Contact Joe Sirera at 336-373-7034, and follow @JoeSireraSports on Twitter.