Morgan Ketchum used to have to beg her mom and dad to take her to Maple Chase Golf & Country Club so she could practice or play.
Once she got her driver's license, however, she didn't have to beg anymore.
"It sure makes it a lot easier to practice whenever I want," said Ketchum, who is 16 years old and a rising junior at Reagan who has had a career-best summer thanks to plenty of hard work.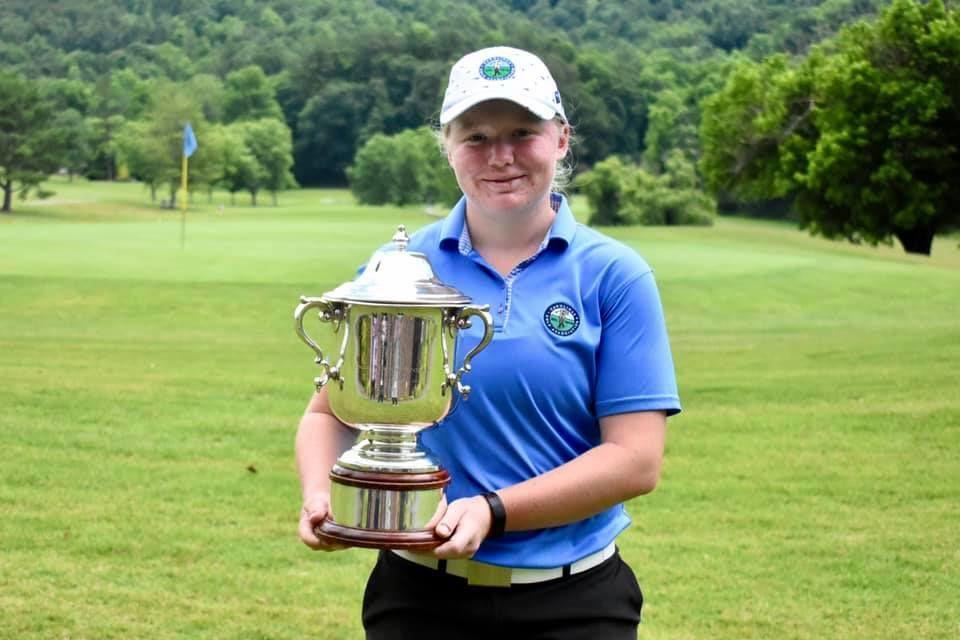 Ketchum's single-mindedness in golf also transfers over to school where she has 4.4 grade point average. She tackles her homework with the same ferocity she shows during a practice session.
"I'm able to stay longer at the course and practice now that I'm driving and sometimes I'll go back home to pick up my little brother (Andrew) and we will come back and practice some more," said Ketchum, who is ranked No. 6 in the state and has won the N.C. Junior Girls Championship, finished second in the Carolinas Women's Amateur and also tied for eighth in the Dogwood State Junior Girls Championship.
Last week, she tied for third in the Carolinas Junior Girls Championship after rounds of 72-75-73 at the Country Club of Asheville.
Because her game has improved this year the colleges are recruiting her rather hard. Notre Dame has been in contact, according to Ketchum's mother, Tina, and several other high-profile Division I programs. Her father, Tim, says Morgan's dedication to the game of golf has been evident for a long time.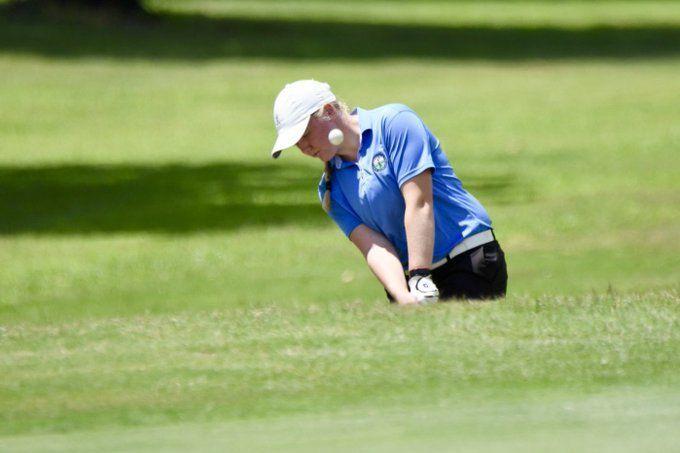 Since the family moved from Ohio a few years ago, Anne Marie Goslak, Brad Luebchow (who is a teaching pro at Maple Chase) and Dianne Dailey, the legendary former Wake Forest golf coach, have helped shape her game.
"I've worked with her for about the last year and half and her work ethic is her best asset," said Dailey, who is in the National Golf Coaches Association Hall of Fame and was the ACC coach of the year four times during her 30-year career at Wake Forest.
Dailey said sometimes Ketchum tries too much and doesn't relax when she should.
"Golfers tend to be perfectionists and I don't know if she's that, but I do know she has the talent and her all-around game is there," Dailey said. "She's really worked on her short game and you can see that in the scores she's shot in some big tournaments."
Ketchum loves the challenge of golf and the thought of getting better is what drives her. She oftentimes plays with Maple Chase men's groups in the first couple of tee times on Saturday and Sunday mornings and regularly beats them.
"I like playing that early because we finish in like three and half hours, then I can practice if I want the rest of the day," Ketchum said.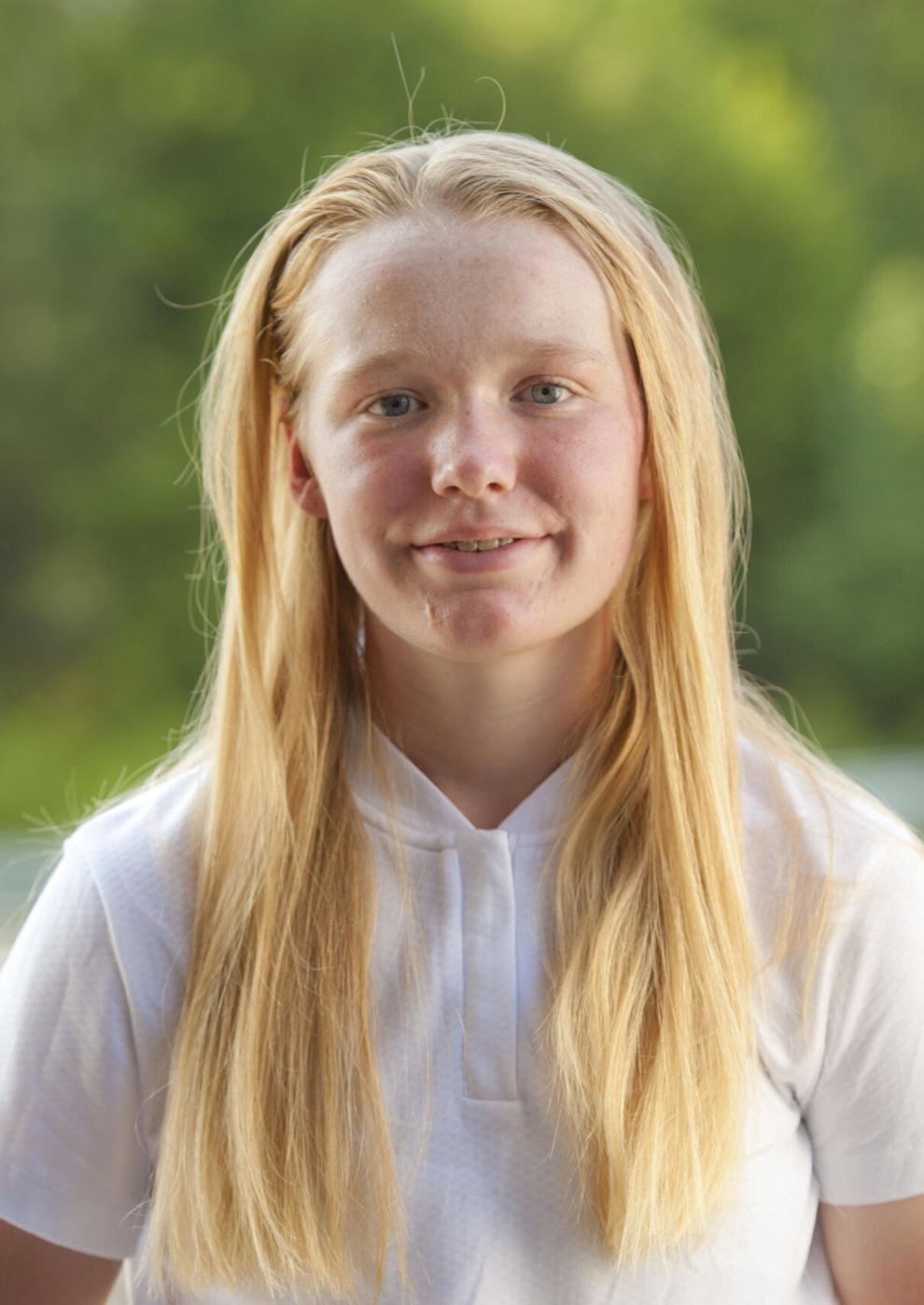 She sometimes takes a break from golf and goes to the pool with her family, but she goes so she can also get in a short workout. "I like to do a few laps," she said.
Emotional win for Kuehn's mom
Rachel Kuehn, a rising sophomore at Wake Forest, won the biggest tournament of her young career earlier this month winning the Women's North & South Amateur at Pinehurst No. 2.
Kuehn's mother, Brenda Corrie-Kuehn, is a former Wake Forest star who lost in the semifinals in 1995 at the same tournament.
Brenda, one of the best women's golfers in Wake Forest history, said she was emotional after seeing her daughter win the North & South.
"I am not a crier, but I just couldn't take it," said Brenda, who has played in 16 U.S. Women's Amateur tournaments in her career. "I was beyond proud. I was so proud. I was so happy. There were just so many emotions I had been holding back all week and I just exploded with happiness for her."
Rachel earned an automatic berth into the 120th U.S. Women's Amateur next month at Woodmont Country Club in Rockville, Md.
"I'm excited to see how I can do in the amateur," Rachel said. "I know that having to navigate Pinehurst No. 2 in all of those matches can only help me when I get up to Maryland."
Brenda made national news in 2001 at the U.S. Women's Open at Pine Needles when she played eight and half months pregnant with the soon-to-be born Rachel.
"I tell people all the time I've already played in a U.S. Open," Rachel joked.
Around the green
Ben Jordan of Greensboro tied for third in the 16th Dogwood Junior Boys Championship held last week at River Landing in Wallace. Jordan had rounds of 70-73-71 to finish at 2 under. Garrett Risner of Holley Springs was the winner at 10 under. Jack Boyer of Greensboro (73-73-72) tied for eighth….
Becca Connolly, a former golfer at Reynolds High School who graduated in the spring, will play in the prestigious Girls 2020 High School Golf National Invitational at Pinehurst Resort on Aug. 3-5. The tournaments will be played on Pinehurst's No. 6, No. 8 and No. 9 courses and it will include team and individual events. Connolly, who is heading to North Carolina in the fall of 2021, has nearly 80 hours of college credit. She will likely play on the UNC club golf team but might try to walk-on to the golf team….
Laura Diaz of Winston-Salem, a veteran LPGA Tour golfer, will get back on the course this week in the LPGA Drive On Championship in Toledo, Ohio. Diaz, a former All-America at Wake Forest, is in the field as a past champion. This will be the first tournament back for the LPGA since February. Other former Wake Forest golfers in the field are Jennifer Kupcho and Cheyenne Woods. The LPGA's last tournament was in mid-February.
(336) 727-4081
@johndellWSJ