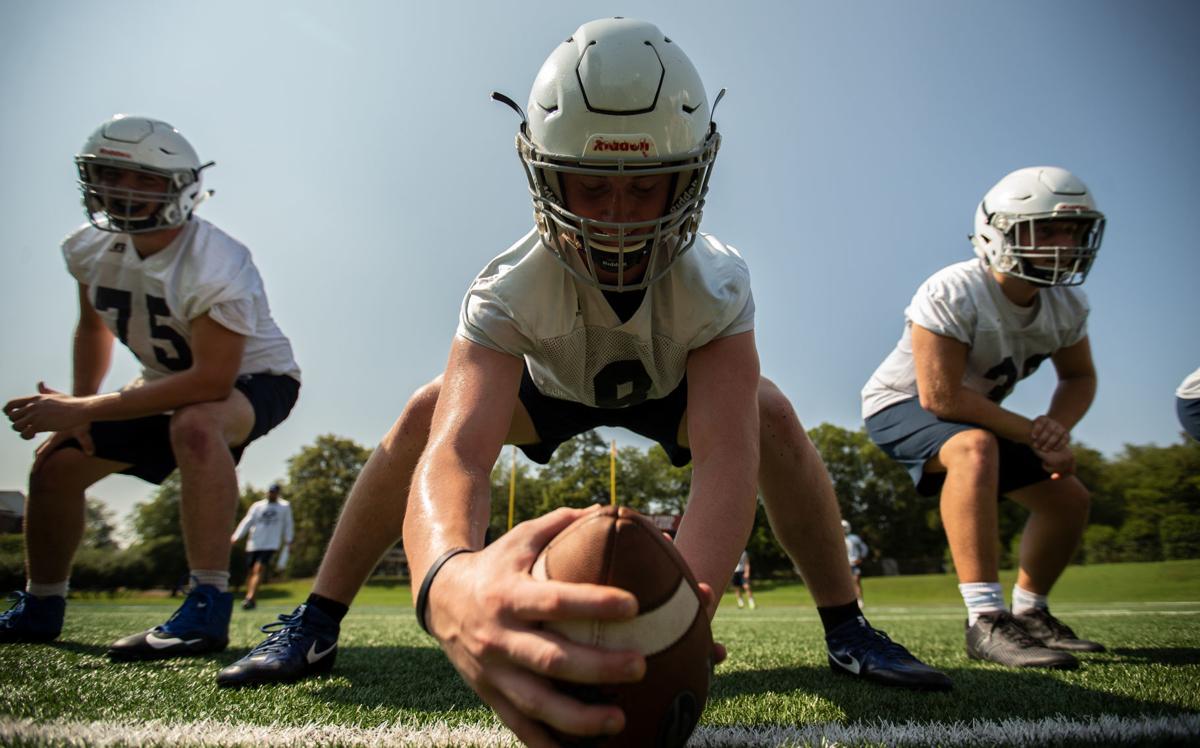 GREENSBORO — Guilford County Schools does not believe its high school students should be participating in athletics if they are not in school and would support a delay through the calendar year, the district's chief of staff says.
GCS has postponed athletics workouts and marching band practices at its 15 high schools indefinitely because of the COVID-19 pandemic. The school district also has said that all learning will be online for at least the first nine weeks of the school year, which begins Aug. 17.
Some school districts have allowed their athletics teams to work out, although the N.C. High School Athletic Association pushed the start of official practices for fall sports back from Aug. 1 to Sept. 1. The NCHSAA followed Gov. Roy Cooper's extension of Phase Two guidelines to Sept. 11 by saying the official start date would be further delayed, and the NCHSAA today reiterated that it hoped to have a sports calendar completed by Aug. 17.  
Last week, the NCHSAA surveyed the local education agencies for each of its member schools to seek their input on resuming high school sports. Nora Carr, Guilford County Schools' chief of staff, was asked about the district's response to that survey.
"We made our decision based on our local public health data and trends," Carr wrote in an email, "and since we don't believe it's safe in our county to have students attend our schools, we do not believe it is safe for them to play sports. While social distancing and being outside helps, we also know teens — and the risks are greater than the rewards at this point."
According to state health officials, 71 more coronavirus cases were reported Sunday in Guilford County but no deaths since Friday. In the county, 5,651 residents have become infected, a rate of 106 cases per 10,000 residents, and 156 people have died from the virus.
North Carolina remains in Phase Two of Cooper's three-stage reopening process. Workouts for NCHSAA schools are allowed under Phase Two, but competition in sports deemed high-risk such as football could not take place until the state moves to Phase Three.
Rockingham County Schools has allowed its four high schools to hold offseason workouts under Phase Two, and those will continue after schools open Aug. 17. Jonathan Craig, the county's athletics director, wrote in an email today that his schools "would allow, but are apprehensive to participate in competition while in full-remote instruction." But Craig said his district "would allow participation in a modified instruction (remote/in-person) plan."
When asked whether GCS would allow its students to participate in athletics if learning is in a combination of online and in-person instruction, Carr said, "Possibly, depending on local public health data and trends, and the nature of the sports involved. We will make that decision at the appropriate time."
Carr said Guilford County Schools would be in favor of delaying high school sports until at least Jan. 1, while Rockingham County's Craig said, "We would be in favor of (such a) delay if it allows for all (districts) to allow participation for their student-athletes."
Contact Joe Sirera at 336-373-7034, and follow @JoeSireraNR on Twitter.
Be the first to know
Get local news delivered to your inbox!