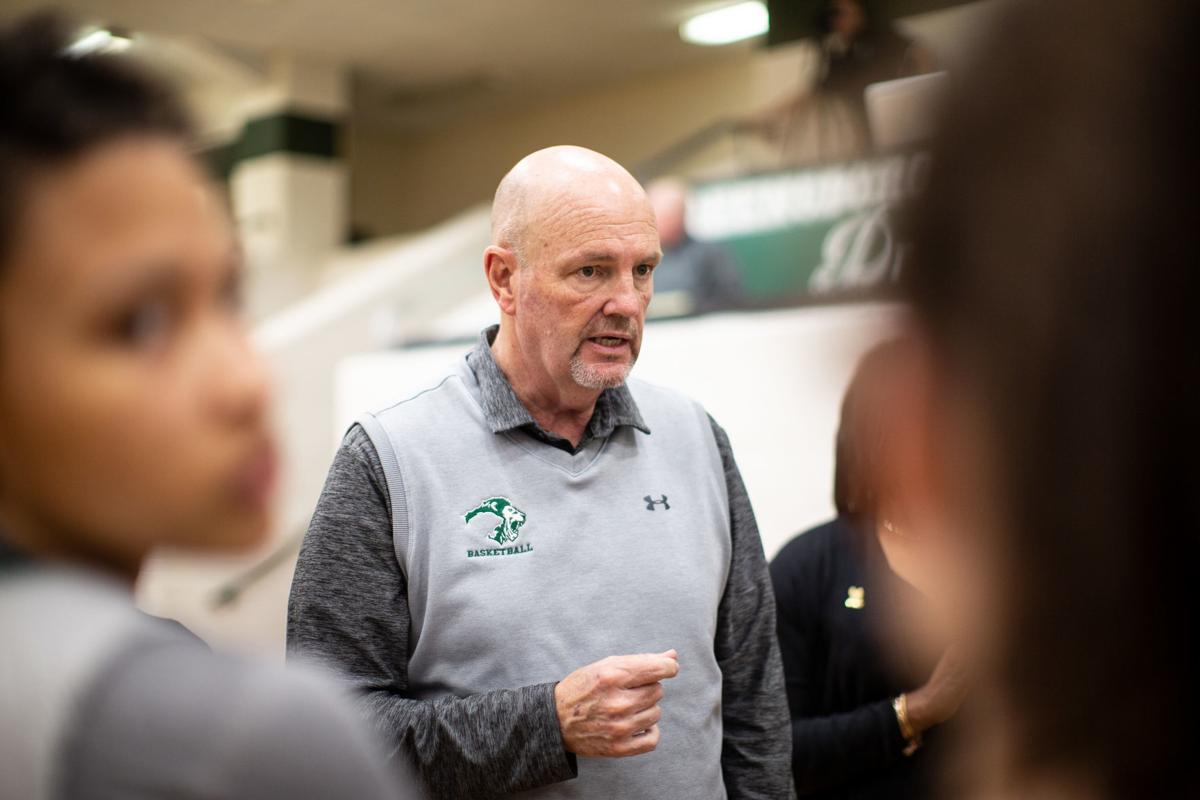 GREENSBORO — Greensboro College and the community are mourning the death of Pride women's basketball coach Randy Tuggle after a two-year battle with pancreatic cancer.
Tuggle, whose 198 victories are the most in program history, died Thursday at age 62, the college announced.
Tuggle led Greensboro to the Sweet Sixteen of the NCAA Tournament in 2011 and earned coach of the year from the USA South and D3Hoops.com. Greensboro won seven regular-season and five tournament championships in the USA South.
"Randy was a longtime friend and colleague, who inspired not only the young women he coached, but everyone in the Greensboro College community," Pride athletics director Kim Strable said in a news release.
Katie Lewis, a senior from Pleasant Garden on the 2019-20 Pride team, said in February that Tuggle has been an inspiration for the players, who in turn tried to inspire him.
"We have a great guy for a coach," she told News & Record columnist Ed Hardin. "I've got a lot of respect for him. With all he's got going on in his life, he stays true to his word, coming to practice and games and supporting us even though we all know he's going through tough times. We try to help him out, to keep his mind off of things."
After his diagnosis, Tuggle brought awareness to pancreatic cancer and shared his story, even calling his battle rewarding.
"I've said this a number of times, but as much as I don't want cancer, it's been a blessing for me," Tuggle said in February. "God has shown me that what I've done in my life has made an impact and people still want to be around me. They tell me 'Keep going,' and I know if I don't keep going, these people are going to kick my butt."
Tuggle graduated from Northwest Guilford and played at UNCG, helping the Spartans reach the NCAA Tournament and serving as a team captain as a senior. He joined Greensboro College in 2002 as an assistant women's basketball coach, alongside cousin Jason Tuggle, and became head coach beginning in 2009-10.
Tuggle is survived by his wife, Susan; daughter, Lauren Childrey (Ryan); grandchildren, Ella and Kennedy; and son, Jimmy Duck.