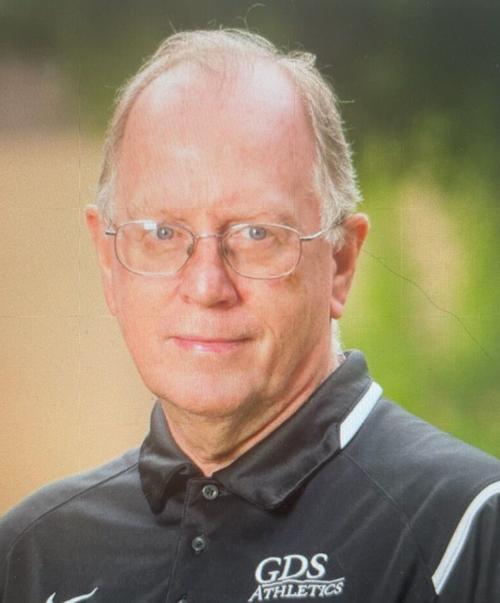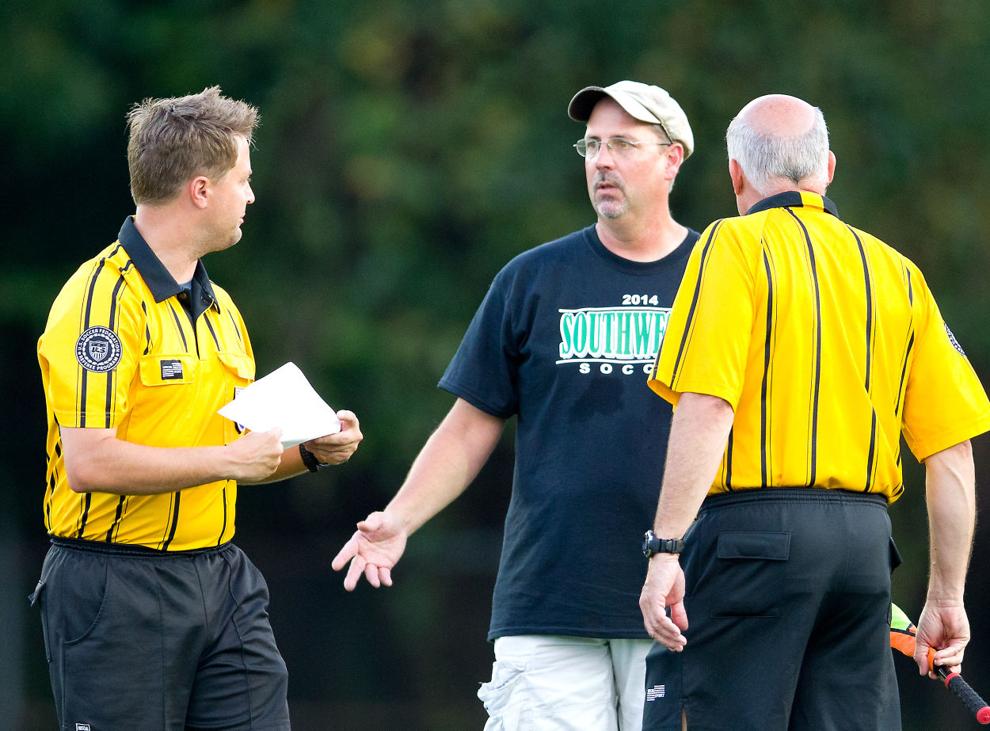 It was a spring of milestones for three area high school coaches.
Kim Burroughs retired from coaching after guiding the Greensboro Day girls program to 433 victories and 12 NCISAA state championships.
Ron Bare recorded his 500th victory as wrestling coach at Northwest Guilford.
Rob Szitas retired from coaching soccer at Southwest Guilford with 801 victories in a career that included long, successful runs with the Cowboys and Cowgirls programs and a state championship game appearance at Williams.
Here's a quick look back with each of them:
KIM BURROUGHS
Burroughs, 68, started teaching at Greensboro Day in 1988 and was an assistant to Carl Fenske as the Bengals won their first boys soccer state championship that year. He took over the girls program in 1991 and won his first of 12 state titles that year.
Burroughs also built the ceramics program at Greensboro Day and will continue to teach for "a couple more years to try to get that program where I want to see it."
Why he's retiring from coaching
Burroughs has children in Los Angeles and Asheville and wants to spend more time with his grandchildren. He also wants to work on his ceramics.
"My artwork was something I put on the back burner for 40-something years and never really had a chance to focus on it," he says. "Even though I've never really left it — I've continued to do my studio work, continued to produce work and just did a show this weekend — I just want to kind of see how far I can take that. It just felt like the right time to make the move."
His philosophy, on art and coaching
"When you're doing artwork, whether it's ceramics or sculpture or whatever medium, you have to have a lot of failures to be able to develop and grow your work," he says.
He brought a similar approach to coaching, saying: "I've often told my teams that you're never going to have a season where you don't have ups and downs, I don't care how good you are. What's going to matter is how you react to your downs. If you react the right way, you can get back to your peak."
"My biggest highlight would be the '98 season when we were ranked No. 1 in the nation. … That was an incredible group. … My first state championship in 1991, too. I inherited a group of kids who were really, really talented and just needed a little bit of discipline. Our 2004 team was one of our best defensively. We only gave up two goals in 22 games."
"Obviously, it's the kids," Burroughs says. "That's the main reason I coached."
Greensboro Day AD Freddy Johnson on Burroughs
"He can connect with all of his players. He probably did his greatest coaching job this year in the second half of the year when they went like 9-3 in their last 12 games after a rough start and a lot of injuries. … I'm going to miss somebody who I knew was going to give 100 percent at all times for his student-athletes and cared about them on and off the field. Most importantly, he's a very good friend."
RON BARE
Bare, 57, has been the head wrestling coach at Northwest Guilford since 1994, and the former Elon wrestler was an assistant for seven years before taking over the program. He also was an assistant football coach until this year and coached the Vikings' boys and girls golf teams this year while teaching physical education.
After guiding Northwest to the NCHSAA Class 4-A duals team championship in 2019 at the Greensboro Coliseum's Fieldhouse, Bare got his 500th victory in a tri-match April 30 against Mooresville. He was inducted into the National Wrestling Hall of Fame's North Carolina Chapter in 2020.
"It's probably something that in a few years when I retire I'll reflect back on it and it will be much more important," Bare says. "It's not that it's not important now, but when you're in the middle of the season and you're trying to get the best out of your kids today and in the next match it's hard to slow down enough to really appreciate it. I've been very fortunate to have a lot of good wrestlers over the years and now."
His career highlights, so far
"The state title was obviously a big highlight," Bare says. "Getting inducted into the hall of fame was a bit of a surprise. I thought maybe I'd be a candidate down the road. Winning the state title had a lot to do with that."
How much longer he wants to coach
"I get asked that almost every day," Bare says with a laugh. "I don't know if it's people trying to push me out or what. I really don't know. I still enjoy it, and I still think I'm able to teach kids the sport and help them be successful. … I don't think I'm quite there yet. It's not an easy thing to walk away."
ROB SZITAS
Szitas, who taught social studies, has retired after 35 years as a teacher and coach. He coached the Southwest Guilford boys soccer team from 2005 through 2017 and coached the girls in 2013 and from 2016 until he stepped down at age 58 at the end of this season.
Szitas previously coached at Williams and took the Bulldogs' boys program to a state championship game before leaving in 2005 for Southwest. He got his 800th win as a soccer coach when the Cowgirls beat Western Guilford 1-0 in overtime on April 22.
"I thought about it last year, but then COVID hit and I didn't want to go out that way," Szitas says. "We had 12 seniors on last year's team and we would've made a very deep run in the playoffs, I'm fairly certain. Five of those girls went on to play college soccer. The COVID thing just left such a bad taste in my mouth."
"There were a lot of great memories," he says. "It makes you reflect on back in 1986 at Williams and developing a JV program there and starting a women's program there and then coming to Southwest, which has a rich soccer history as well, and being a part of that. I got a lot of well wishes from former players both at Williams and Southwest, so that was really humbling. I've been very blessed in my coaching career."
"I went to one state championship game at Williams and, unfortunately, came out on the wrong end," Szitas says. "I would've loved to win that and go to a few more. Coaching in the East-West All-Star game in 2001 was also a highlight. It was just the totality of all the unique players and personalities I've coached over the years on the men's teams and women's teams. We actually played Williams this year at their stadium and a lot of my friends there showed up. That was really good, too. That was special."
Southwest Guilford AD Brindon Christman on Szitas and boys soccer coach Chris Manley, who also retired this year
"We are so blessed and lucky to have two incredible role models for our student-athletes. Both Chris and Rob have had stellar careers as coaches and educators. They are tremendous leaders and have had such a positive impact on so many students, coaches and teachers at our school. Their love for game of soccer and passion for coaching kids is like no other. … They both will be difficult to replace."
Contact Joe Sirera at 336-373-7034, and follow @JoeSireraSports on Twitter.