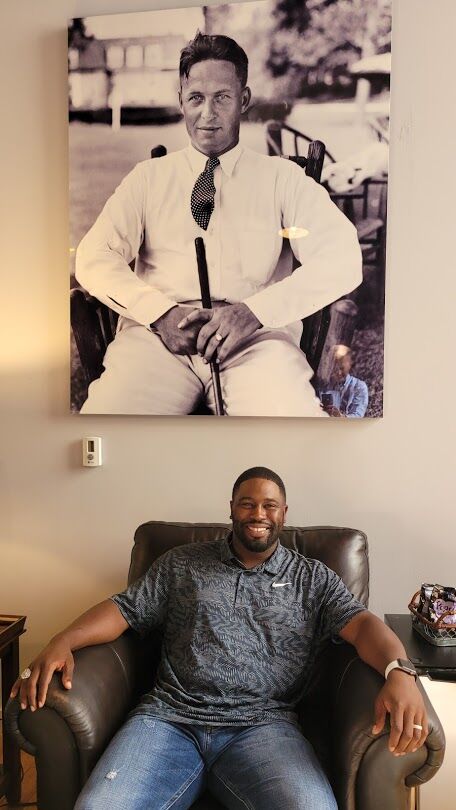 GREENSBORO — CJ Beatty says he's swinging the B5. In doing so, of course, he's pitching it.
Easton Diamond Sports has recently re-introduced a 21st-century version of one of youth and college baseball's most famous bats, its B5 Pro Big Barrel or "Green Easton." And Easton is using Beatty, a Winston-Salem native and N.C. A&T alumnus, to help get the word out.
Beatty is doing that through a hip-hop song that was retooled for the bat-maker and whose video was produced at Glenn High School, Beatty's alma mater, and features youth baseball players from the Triad.
"Easton really gets me and my brands," says Beatty, 32, a client in the sports marketing and media business owned by Greensboro's Robert Jones Black.
"Guess what, I'm pullin' out my B5. Get your phones out, 'cause I'm 'bout to be live.
"Smashin' curveballs, even if they're knee-high. Stingin' baseballs, call me Mr. Bee Hive."
The original Green Easton made its debut in 1978, and its users once included the likes of Bo Jackson and Tony Gwynn, Mark McGwire and Barry Larkin, high school teammates Luis Gonzalez and Tino Martinez, before they graduated to the wood-bat ranks of professional baseball. Oh, and John Elway, before he went on to a Pro Football Hall of Fame career.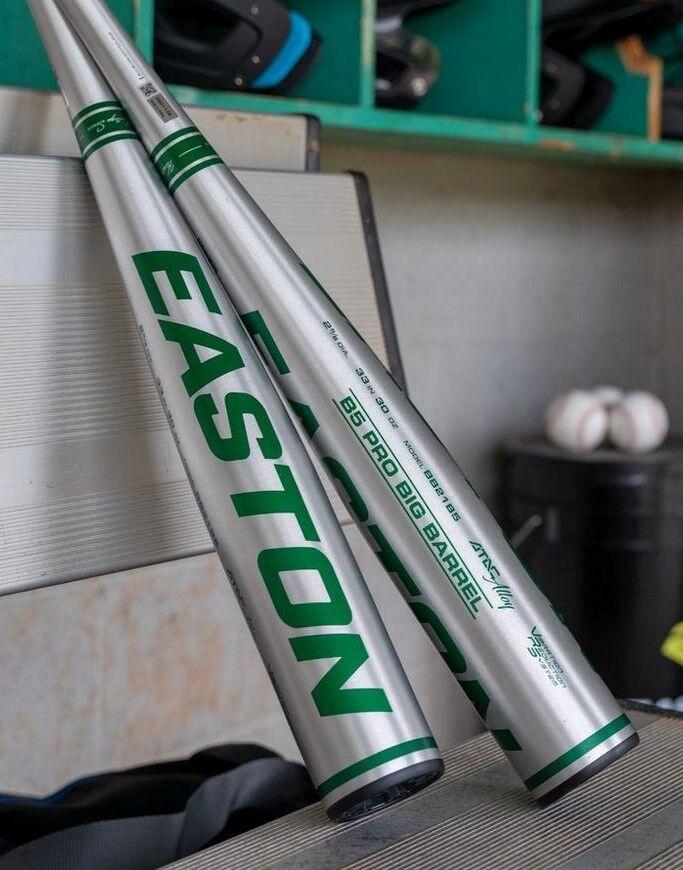 Easton calls it "the most iconic bat ever," and others would agree.
"That bat put Easton on the map," says UNCG coach Billy Godwin, who played at Atlantic Christian (now Barton) College in Wilson. "That was the bat to have in the '80s."
Adds Wake Forest coach Tom Walter, a former Georgetown player and 1991 graduate: "For my generation, it was the first time a bat company offered a balanced option (the Green Easton) and an end-loaded option (the Black Magic). I personally was a Black Magic guy, but the Green Easton was very popular."
The new Green Easton is a big stick, though it also carries a big pricetag, retailing for about $350.
"Bo, Bo, Bo Jackson. When he swung the B5, lights, camera, action.
"Bo, Bo, Bo Jackson. Hit the ball so far, everybody laughin'."
The seeds for the B5 video came while Beatty, working as a social media influencer for the company, prepared to release a song, "I'm Swinging Drop Five," and met with Easton's Austin Hurwitz, a vice president for marketing and e-commerce.
"He said, 'That's good. But I have a suggestion,' " Beatty recalls.
Hurwitz told Beatty about the re-release of the Green Easton.
"'I believe that we can make something very special, that if you change, Drop Five to B5,'' Beatty says Hurwitz told him.
"Oh my gosh, that's genius," Beatty told him. "Let's do it."
"Mr. Padre, AKA Tony Gwynn, got so many base hits, he's everybody's friend.
"5.5 or the 6 hole, doesn't matter, Tony Gwynn's gettin' hits, yo."
Beatty, who lives in Winston-Salem, writes and produces music, having gotten a start as a drummer in his church and a trumpet player in middle school and playing piano by ear. He's also a motivational speaker, whether it's to companies, to baseball or softball teams and players or through song.
Beatty has sent a "Message to My Haters," and one of his songs needles the "Bad Umpire." Another is defiantly titled "Mr. I Don't Bunt" — although favoring the sport's fundamentals, he cautions, "CJ the Rapper is not CJ the Coach." There's no bat on Beatty's shoulders, but maybe a chip.
"It starts with being an underdog," Beatty says. "Being an underdog is saturated in my motivation. Everybody has that underdog in them. ... You've got to feel like 'I've got to grind and prove.' I take that route in everything that I speak about. I speak about adversity. I speak about not making the team. I speak about not getting that starting spot."
But here's the thing: Beatty's lyrics are clean. Families can listen, and snippets of his tunes might make for strong walk-up music.
"My goal is to be able to educate, empower and inspire, and if I want to move like this, I've got to keep my music like this," Beatty explains. "I want it to be safe. When their kids ask (parents) to buy music and they say, 'From who?' if they say, 'CJ Beatty,' they're like 'Here's the card,' without hesitation because they know that anything Beatty puts out is safe. Anything that comes out from me, you can trust and believe that it's something that's positive and something that is clean that everybody can listen to."
"I don't really care what the haters gotta say. I practice 24/7; that means every day.
"I carry two B5s in my bat bag. 'Why you carry two bats?' 'Cause I got swag."
Beatty rose in the baseball ranks through Winston-Salem's South Little League, and he played for Parkland before transferring to Glenn. A&T offered him a full scholarship, he says, and he parlayed his career there into becoming a 26th-round draft pick by the St. Louis Cardinals in 2009.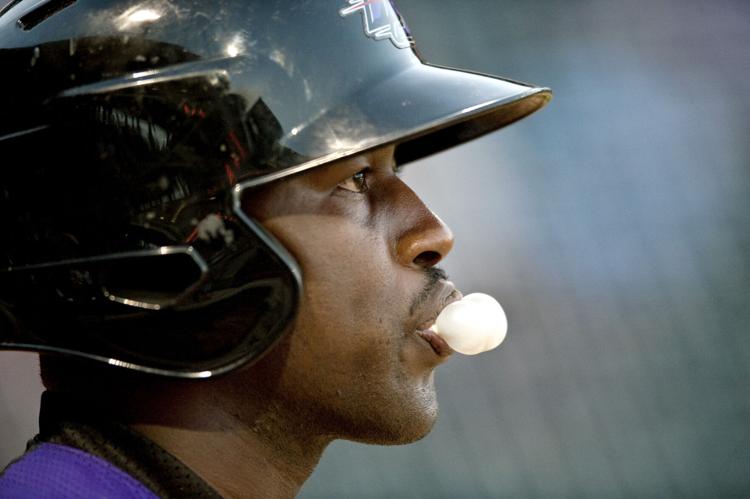 Beatty played in Class A ball and in independent leagues, although he returned to his hometown in 2014 to play for the Chicago White Sox's affiliate in Winston-Salem. He even hit a home run at what is now known as Truist Stadium.
True to the home team, Beatty's videos are stocked with area residents and have shown off Winston-Salem, including the Innovation Quarter, downtown, his South Little League field and Glenn.
He has coached and been a pro scout, and he's helping the Play Sports Coalition work to earn Congressional and public support for youth leagues across the nation. While helping build Easton's brand, he'll also continue working on his own, through social media channels and on YouTube, through his motivational talks and through his music.
"I'm still climbing the mountain with my audience," Beatty says. "I'm still climbing, and that's where the passion and energy comes from. I'm still growing with you. ...
"I just love to help people. I'm addicted to helping people. That's what it's about."
Be the first to know
Get local news delivered to your inbox!