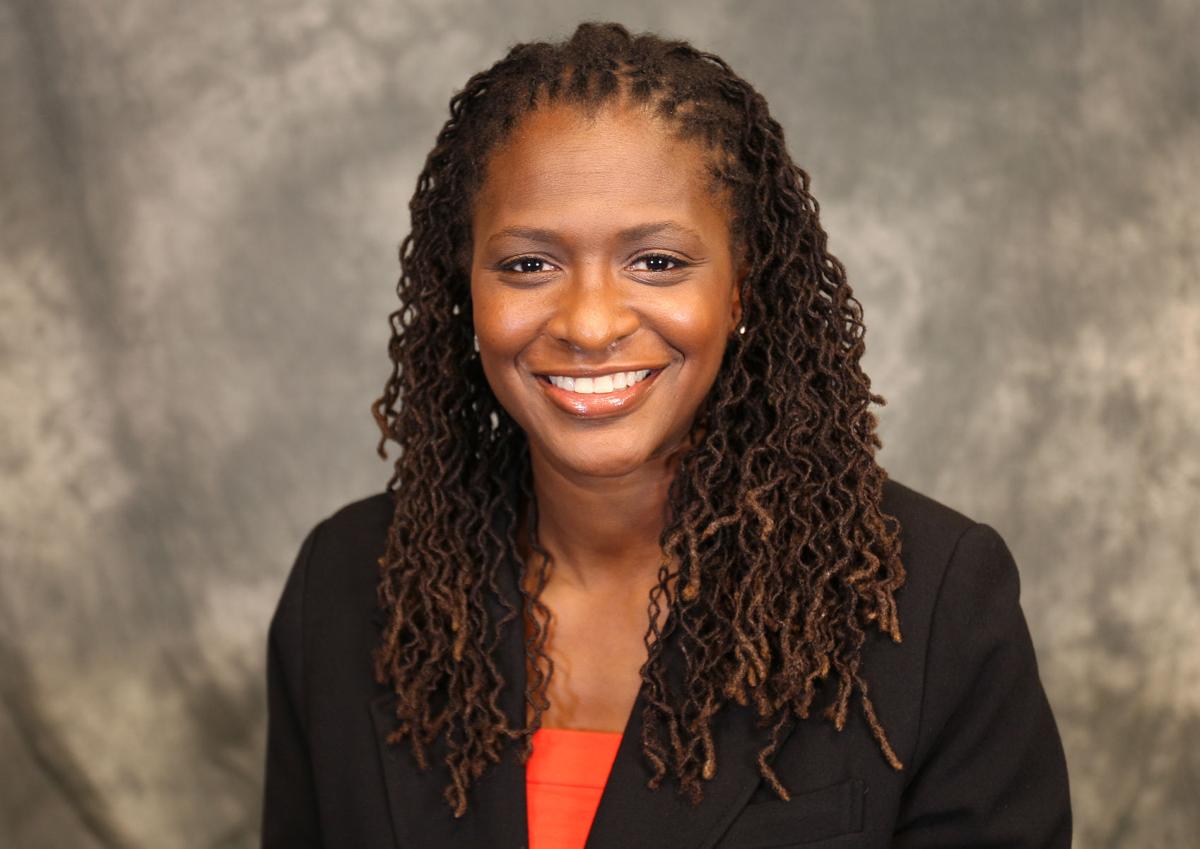 GREENSBORO — Basketball has taken Wendy Palmer to Spain and Brazil, to Turkey and Russia.
Basketball has taken Palmer to Connecticut and Seattle, to San Antonio and Orlando.
Now the game that took Palmer across the country and around the world brings her someplace familiar.
Palmer, a 36-year-old North Carolina native, starts her new job as head coach of the UNCG women's basketball team Thursday.
A two-time ACC player of the year at Virginia and an 11-year veteran of the WNBA, Palmer grew up in Timberlake and starred at Person High School in Roxboro. Her parents and siblings still live in North Carolina.
"I left home 19 years ago thinking I would never come back," Palmer said. "I was a young kid who wanted to see the world. I've been very blessed to do that. ... After awhile, it really started settling in that I wanted to come home. I could hear my grandmother say, 'No matter where you go, there's no place like home.' She was right."
Palmer takes over for Lynne Agee, who retired last month after 33 seasons — 30 at UNCG — and 600 victories.
It's Palmer's first head-coaching job after six seasons as an assistant at Virginia Commonwealth, Kentucky and most recently Virginia.
"Coach Agee recruited me. I've always looked up to her," Palmer said. "I am truly honored to follow in coach Agee's footsteps. She's a legend, and sometimes following a legend can be challenging. ... It's not about replacing her; it's about adding to the legacy she's established. She is a pioneer. If it wasn't for her, I wouldn't have this opportunity."
UNCG — which hasn't reached the postseason since the 2002 WNIT — received more than 100 applications for the job, athletics director Kim Record said. She met with nine candidates during the women's Final Four in Indianapolis.
"The job was very attractive," Record said, "because the program is in good shape. It's by no means a broken program."
Four finalists interviewed on campus with an advisory committee that included three players who had completed their eligibility: Kendra Smith, Monique Floyd and Amanda Leigh.
"Wendy quickly rose to the top of the list," Record said. "There are a number of different reasons, starting with her character. She's a good person. She's played at the highest levels, in the ACC at Virginia and in the WNBA. She has a passion and vision (the committee) liked."
Record said Palmer will choose her own assistant coaches.
Palmer said she's eager to meet with the players face-to-face Thursday and talk to the recruits in Agee's final class.
"There's a lot to do," Palmer said, "and I'm going to hit the ground running."