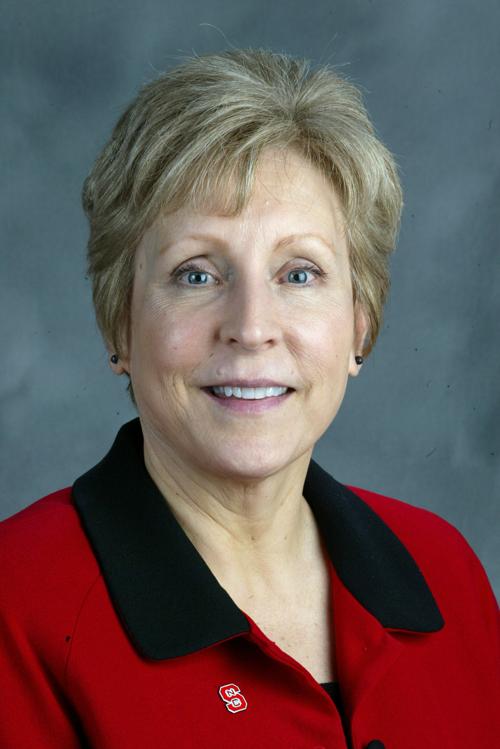 GIBSONVILLE — Tucked away in a tidy cinder-block-and-brick building on Piedmont Avenue stands Pete's Grill , home of a $7 meat-and-three lunch special.
The words splashed across the awning tell the story: "Serving Homestyle Meals Since 1957 " — a year when the Chevy Bel Air sported tailfins and "Gunsmoke" ruled black-and-white TV .
Pete's closes at 3 p.m., but drift in 15 minutes late and Jimmy Xoinis — a friendly man in a black T-shirt, white apron and frameless eyeglasses — will still sell you the last hunk of homemade peach cobbler and an iced tea so sweet it makes your fillings ache.
He'll even offer to warm up the cobbler for you.
While you wait, he'll tell you about Pete's, about Gibsonville and about the town's first family of sport: the Yows.
"Everybody who knows the Yows likes the Yows," Xoinis says. "Debbie Yow was in here just a couple days ago. She's very outgoing and obviously very smart. You look what she's done, and you can tell she's a hard-working person. ... And she didn't forget where she came from. It's hard to find people like that."
Ask Deborah A. Yow , 59 , N.C. State's new athletics director, and she'll tell you she learned that work ethic growing up in Gibsonville.
And this summer, the little town straddling the Guilford and Alamance county line called Yow back to North Carolina.
Yow wasn't looking for a job when N.C. State came calling. She was content at Maryland, her home for the last 16 years .
All that changed in 10 days .
She met Randy Woodson , N.C. State's new chancellor.
"I was not in the mix early on, but things sort of caught fire after I met him," Yow said. "We had a shared vision. I liked him. … You don't often get to choose your own boss."
The timing was uncanny. The job opened this spring when Lee Fowler stepped down under pressure after 10 years at N.C. State. Meanwhile, Yow's old boss, Maryland president C.D. Mote Jr. , announced his retirement after 12 years. He will be replaced by former Iowa provost Wallace Loh in November .
Change was in the air. And so was the siren song of home.
"It felt kind of like a new season of my life," Yow said. "I felt pulled toward coming home more since Kay's death than I did when she was alive. I'm very blessed that a school I'm very affectionate toward — N.C. State — had an opening and things fell together and worked out."
Kay Yow, a hall of fame women's basketball coach, worked at N.C. State for 34 years before breast cancer took her life Jan. 24, 2009 , at age 66 . Her first All-America player was Susan Yow , the youngest of the three sisters, who now coaches at Belmont Abbey .
All four of the Yow siblings — the three sisters and brother, Ronnie — were raised in Gibsonville, where the family goes back at least three generations. They never moved, Debbie Yow said, growing up in the same house about a half-mile from the school.
"It was very much Small Town, U.S.A.," Yow said. "But I loved being raised there. I got to do things most people don't get to do. We could play in Gibsonville High School gymnasium, where my mother played. All of us did — my older sister, and my older brother, myself and my younger sister — and we all were able to wear the No. 14. People don't get to do those kinds of things anymore."
The school and its gym are still there. The white marble tablets in the brick columns out front still read, "Not at the Top, Still Climbing, Class of 1934."
But it's different now. No longer a high school, it's part of an elementary campus. Many of the windows are covered in plywood, and the brick walls are blistered with giant window-unit air conditioners.
Even so, Yow finds comfort seeing the old buildings.
"I go in there occasionally when I'm there," she said. "The home ec building is now the library. I didn't have a lot of success in the home ec building. I was the last person to finish my project. My freshman year of high school we had to cut cloth and make a skirt. I was the last to finish, and it was not anything you'd ever want to wear. But it was required, so you had to do it."
It's a lesson that stuck with her: Not everything that needs doing is fun.
At N.C. State, she steps into a job under scrutiny. Fowler left behind a balanced budget, top-flight facilities and a 23-team athletics program with revenues of $40 million .
But the Wolfpack ranks last among the ACC's 12 schools in federal graduation rates . And its flagship teams, football and men's basketball, have struggled to win games.
Sidney Lowe's basketball program is 71-62 in four seasons and hasn't reached the NCAA tournament. Tom O'Brien's football program is 16-21 (9-15 ACC) in three seasons with one bowl appearance.
"We had a meeting the day she was announced," O'Brien said. "Actually, 'meeting' is the wrong word. She came by and we welcomed her. She talked to the staff and told us she looked forward to a long-term relationship working with us and winning ACC titles. That's why we're here. She said, 'Tell me what I have to do to help you win.' "
That fits. Yow has a reputation as a hands-on leader, a former basketball coach who likes to talk to potential recruits during their on-campus visits.
She totes a calendar with her, filled with handwritten notes of her daily schedule. She's often out of her office.
"I'm at my desk when I need to be, but I really do enjoy being with the coaches and athletes," Yow said. "I think that's because I've coached. There's such an advantage as an athletics director to have coached. I can sit with a coach and have a certain level of respect and really be candid with them to help them through rough patches. If you're not able to do that as an AD, then you're only doing part of your job."
At Maryland, she inherited a $51 million debt in 1994 . It's $5.5 million now , paid down while building the Comcast Center for basketball, a softball stadium and a lacrosse stadium, as well as adding academic resources to increase athlete graduation rates to 80 percent .
And along the way, Maryland won 20 national championships — 17 in women's sports — during Yow's tenure.
"It all matters," Yow said, "but there's no question that men's basketball and football drive the train. Everything starts with their level of success."
Yow's own success is well-documented — sometimes too well-documented for comfort.
She's proud of being the only woman to serve as president of the Division I-A Athletics Directors Association . She was the first female AD in the ACC, at Maryland and now at N.C. State .
At least five of her former assistants are ADs today.
But the word "pioneer" makes her cringe.
"I don't generally think in those terms," she said, "but I had a strange experience at Elon one day."
Yow, an Elon graduate , serves on the board of trustees for the university less than five miles from her childhood home .
Two years ago, she left an afternoon board meeting to catch a ride with her husband, William Bowden .
"Bill was talking to a young lady who was a student," Yow said. "As I walked up, she turned toward me and wanted to meet me. She said, 'I just finished studying about you in class.' That was an odd moment. I wasn't prepared for that. Whether I feel like (a pioneer) or not, it puts a little bit of pressure on me, even all these years later. ... It's important to not do a poor job, because it could close doors for other women."
The truth is, Yow's success has opened doors. The NCAA's Race and Gender Demographics Report for 2008-09 shows 205 female athletics directors (18.9 percent) in Divisions I, II and III.
One of them, perhaps the most high-profile, lives in Cary now, a short ride from the sacred dirt of home: Gibsonville.
"It's familiar," Debbie Yow said, "and maybe in a world where the pace is too fast and the pressure too great, it's nice to go back to a place that's familiar — a place where you can still go to Pete's for a meat-and-three. Peach cobbler. Sweetened tea. Biscuit and cornbread. … If you go at noon, good luck finding a seat."
That's something only a local would know.
Job: N.C. State athletics director
Family: husband, Dr. William Bowden; sister, Susan; brother, Ronnie
Education: bachelor's degree in English from Elon (1974); master's degree in counseling from Liberty (1987)
Administration: Maryland AD (1994-2010); St. Louis AD (1990-1994); UNCG associate AD
College coaching: compiled 160-69 record in eight seasons coaching women's basketball at Florida (1983-85), Oral Roberts (1981-83) and Kentucky (1976-1980)
High school coaching: girls basketball at Williams and Eastern Guilford
Editorial writer Doug Clark interviews Gibsonville native Debbie Yow about her new job as athletics director at N.C. State: www.news-record.com/opinion