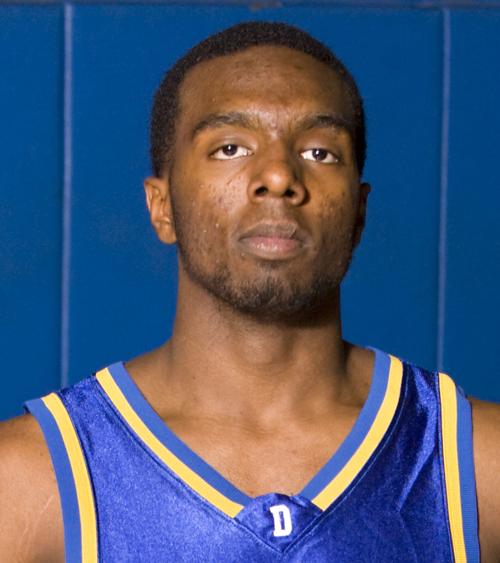 Greensboro native P.J. Hairston traded a practice jersey for a tuxedo Tuesday, as he and some of the top high school basketball talent in the United States marched through a regimented schedule leading to the prestigious McDonald's All-American game at 10 p.m. today at the United Center in Chicago. The game will be shown live on ESPN.
"The atmosphere of the McDonald's All-American game, it's a big environment," Hairston said.
The North Carolina signee is representing Hargrave Military Academy in Chatham, Va., where the 6-foot-6 guard/forward enrolled after playing his first three seasons of high school ball at Dudley. He averaged 25.3 points, 9.2 rebounds, three assists and two steals per game for Hargrave.
Hairston, a 2011 Parade All-America third-team selection and the 2010 News & Record boys basketball player of the year, is the second McDonald's All-American from Greensboro. Dallas Mavericks center and former UNC standout Brendan Haywood represented Dudley in 1997.
"At the beginning of the summer my stock was not as high as I wanted it to be," Hairston said, detailing his time between Dudley and Hargrave, "so I figured this summer I had to play with a chip on my shoulder, and it paid off. I moved like 20 spots in the rankings just because of hard work."
Hairston is one of the top 3-point shooters at this season's McDonald's game. He routinely flashes an ability to connect from far beyond the arc, which the Tar Heels will welcome next season after shooting 3-for-16 from long range in an NCAA Elite Eight loss to Kentucky on Sunday.
He also possesses the ability to power his way to the rim and single-handedly take over a game, which he demonstrated when setting the Dudley single-game scoring record (53 points) in his junior season.
Hairston is joined by three other ACC-bound players on the East team, including fellow future Tar Heels forward James McAdoo of Norfolk (Va.) Christian, who has also been named to the Parade third team.
Duke signees Quinn Cook of Mouth of Wilson (Va.) Oak Hill Academy and Marshall Plumlee of Arden Christ School will play for the East, as well.
Duke signee Austin Rivers of Winter Park (Fla.), Parade's player of the year, will play for the West.
Hairston also has been selected to compete in the Jordan Brand Classic all-star game April 16 at Time Warner Cable Arena in Charlotte.
"I'm excited for this," Hairston said of the McDonald's game, "but my path to success is not over yet."