Peahead Walker, the eternal answer to trivia questions focused on Wake Forest football history, has reared his unforgettable head again.
The current Deacons team is off to a 7-0 start, a rarefied feat in Wake Forest gridiron history, achieved on just one other occasion – in 1944, when Walker was at the helm.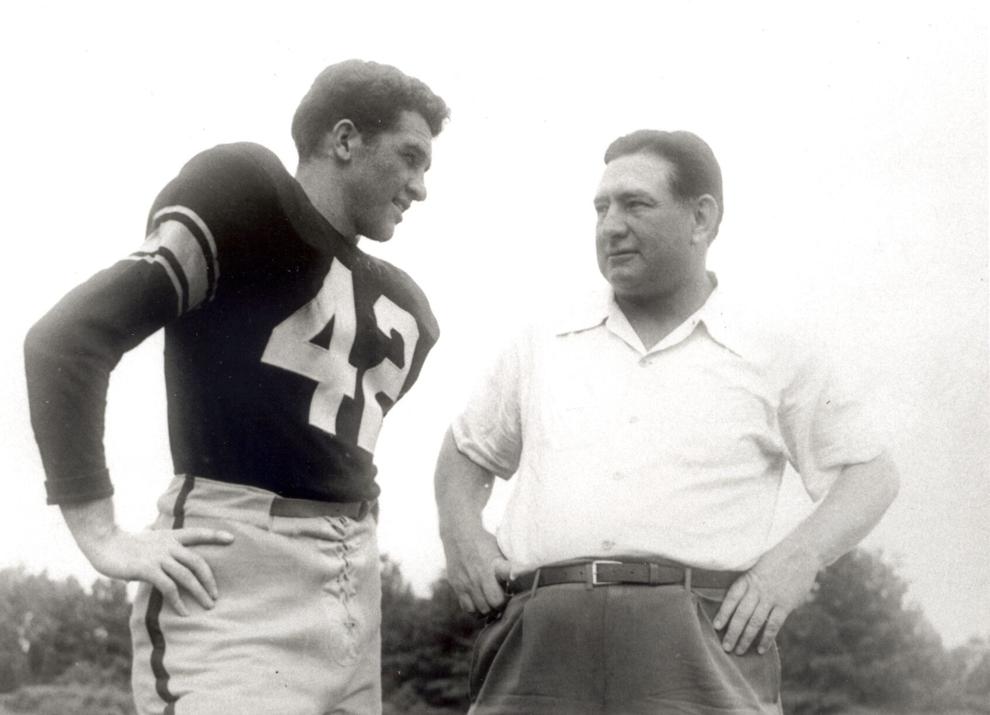 One obvious, additional similarity between the two teams may add a depressing note to the high times for Deacon faithful. Wake's 1944 streak ended at seven when Walker's club was trounced 34-0 by a 2-4 Duke team … and, Dave Clawson's 2021 squad plays the 3-4 Blue Devils on Saturday at Truist Field in Winston-Salem.
Time will tell. But perhaps a more significant and lasting parallel is that both teams were rooted in worldwide crisis.
The current Deacons are built around a veteran core that includes fifth-, sixth- and even seventh-year players whose eligibility was extended by special NCAA rules that said the COVID-19 year wouldn't count against them. They are a team of their times.
Walker's 1944 team was, too. It was a small-but-rugged band, bred in the chaos of World War II when all kinds of rules, regulations and norms went out the window. The wily coach took advantage, cobbling together a mix of players back from service, waiting to go into the service, and unfit for service. He even abetted the latter cause from time to time.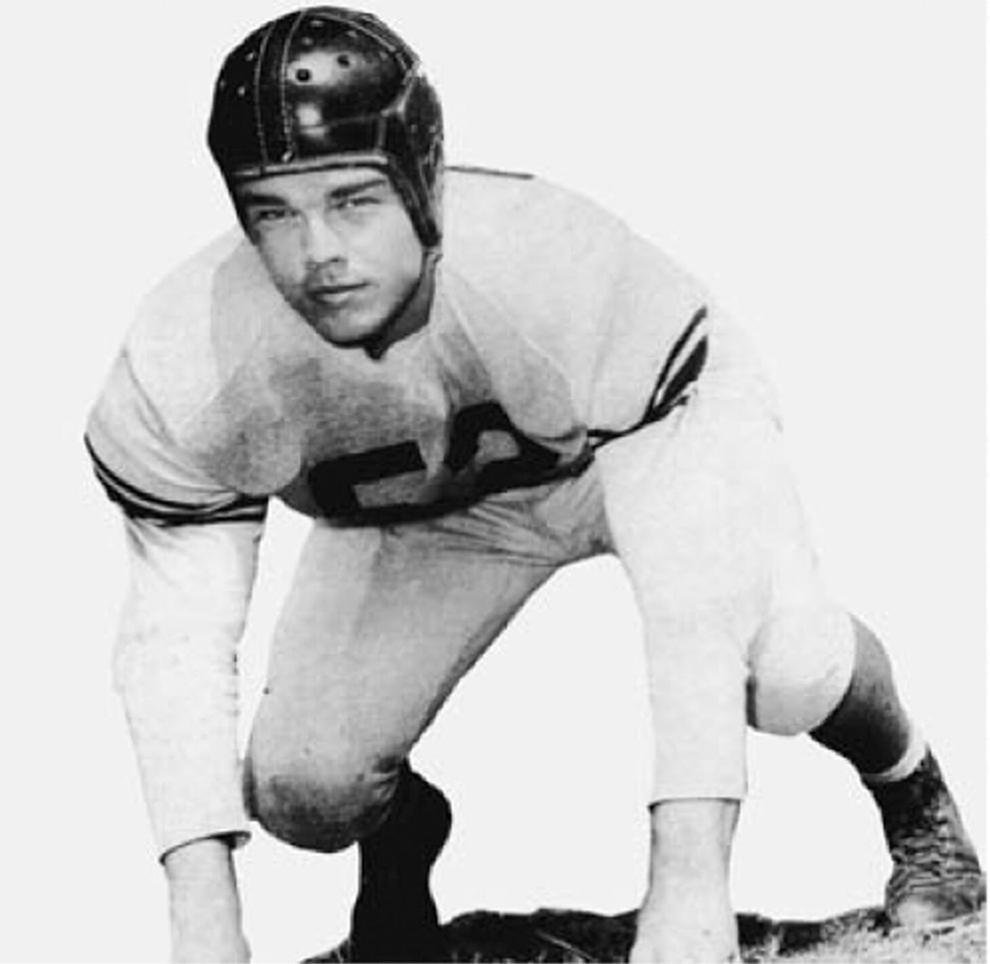 The late Dewey Hobbs, a bruising tackle for Walker's war-time teams, made it to the Wake Forest campus outside of Raleigh only because of a heart defect that pumped his blood pressure far beyond Army safety norms. Because new soldiers were in demand, however, new tests were required every year. Hearing that Hobbs was due for his annual test, Walker stepped in to keep his squad intact. Serviceable football players were in demand, too.
"He (Walker) had this dollar bottle of pills," Hobbs recalled in a 2009 interview. "He said, 'Take one of these, Dewey, and then go see the doctor real quick. He'll check your blood pressure, it'll be high, and you'll be fine. ... 'I did it. … I think my blood pressure was 235 over 140 or something. I know it was way up there. But I lived through it, and I was still in school."
War is hell and it's no friend of extracurricular activities, either. With young men volunteering, and being drafted right and left, male enrollment shrank at colleges across the land. Hundreds of collegiate athletics teams were dropped. There were bigger battles to fight.
Walker was a strong advocate for the continuation of athletics – it was a national morale booster, he wrote in an article in Southern Coach & Athlete magazine — and pulled out all the stops to keep Wake's football team going, even as other sports at the college went by the wayside and school enrollment dropped below 400. His 1943 squad made it through with just 28 players, and in the spring of 1944, he and assistant coach Murray Greason found themselves walking through dorms in late afternoons, looking for a few extra bodies to allow 11-on-11 scrimmages to proceed.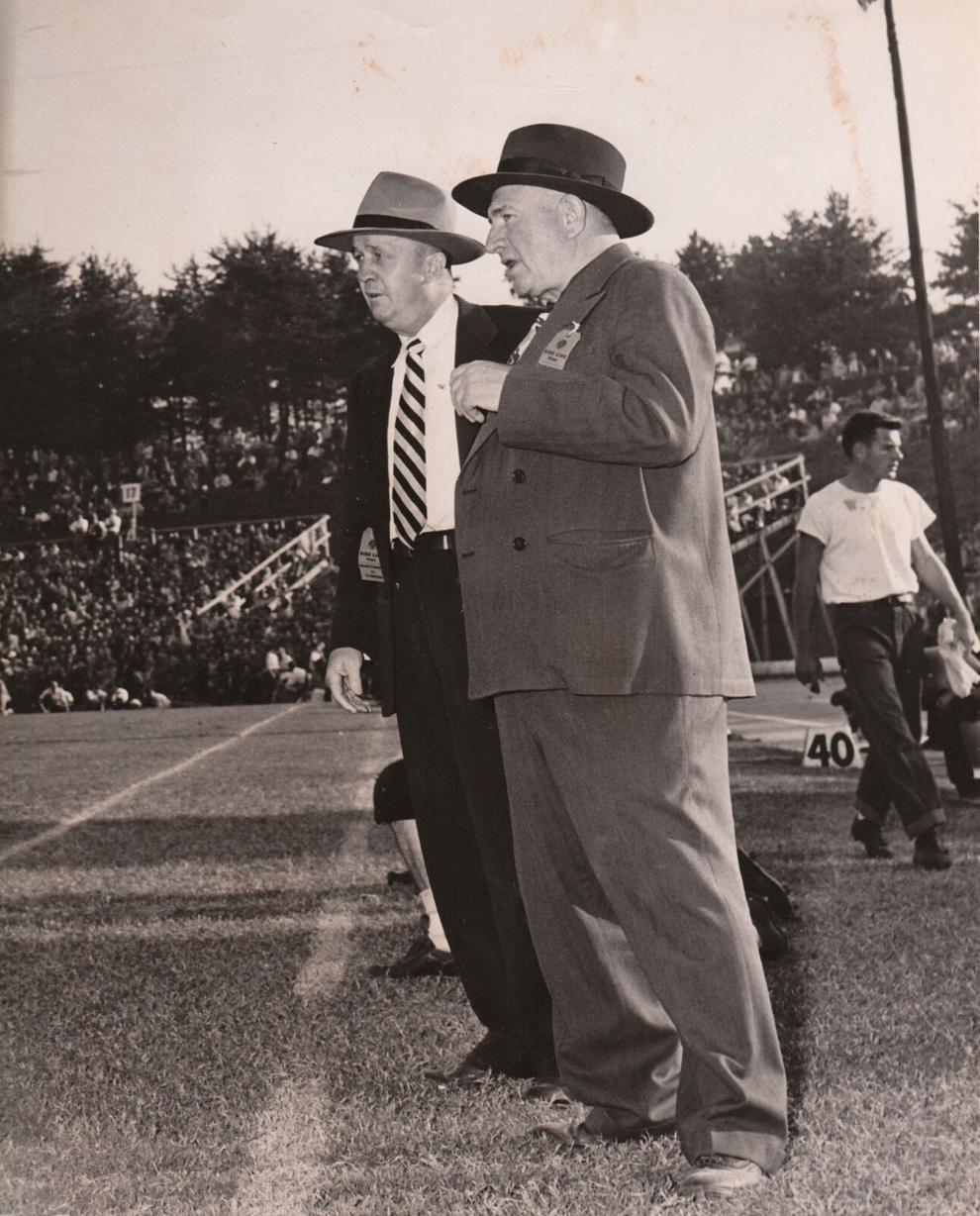 But suddenly the personnel tide began to turn. Tailback Nick Sacrinty, a budding star, had his service deferred (for good, as it would turn out). Walker scooped up Dave Harris and Pride Rateree from the folded program at Appalachian Teachers College. Hard-hitting fullback Rock Brinkley transferred in from Georgia, where he'd been a disgruntled tackle. Big George Owens came from the Army after being wounded, and linebacker Elmer Barbour was returned by Uncle Sam when it was determined his knee — injured playing football the previous year for Wake — was in too bad a shape for military service. It was fine for football, though.
Promising freshmen like Nick Ognovich and Tom Fetzer added to Walker's optimism. Wake wouldn't be very deep — some things never change — but the old coach could see the makings of a pretty good team. Now, who to put on the schedule?
In 1943, Wake played an oddball lineup that included a mixture of military base teams and traditional Southern Conference opponents. It didn't play North Carolina or Duke, the Deacons' long-time rivals, and for good reason. Both schools were home to the United States Navy's V-12 college training program, a war-time creation designed to accelerate the flow of college-trained officers in the Navy and Marines.
When conceived, the V-12 program had nothing to do with athletics. But enrollees – they could be current military training students, regular college Joes, or recommended high school seniors – were required to receive 9½ hours of physical training per week. Clever coaches quickly figured out that sports practice could count as exercise. Powerhouses in a number of sports were created.
At the bigger V-12 programs, like Duke, talent rained down like paratroopers over Normandy. Duke's 1943 football team had more than 200 players at one time or another. Transfers shipped in from all over the country – including three from Wake Forest. North Carolina's program wasn't as robust – it was diluted by two other military-based schools based at the school that just happened to field sports teams – but it was still rich in numbers and talent.
Walker dodged the V-12s in 1943, but before the 1944 season began he spotted a weakness that changed his mind for the coming year. The V-12ers were enrolled in three-month semesters, meaning personnel in the year-round program changed four or five times a year. Schedule a V-12 school at just the right time, and a you could catch a team in disarray.
This idea had been put to a test in 1943. Right before its game with N.C. State in 1943, the semester bell rang and Duke lost eight starters and 23 players from its super squad. … and then beat State 75-0.
Walker's 1944 team wasn't as feeble as the Wolfpack, however, and he'd seen the effects of the V-12 switch in action. The plan just might work.
The first half of the V-12 ploy worked out, all right. Wake beat the Tar Heels 7-0 in their season opener, just as a new V-12 semester began.
The Duke game was another story, although the eventual outcome wasn't obvious in the months leading up to the game. Duke coach Eddie Cameron, subbing for Wallace Wade who had re-enlisted at age 50, had his hands full. The V-12 Blue Devils of 1944 had a mountain of talent but faced an uphill schedule, too. They played Army and Navy, both fielding what amounted to college all-star teams recruited from across the country, and also had a game with the UNC Pre-Flight School squad, which featured Otto Graham at quarterback and a young coach named Paul Bryant working with the line.
All that, plus an upset loss to Penn, produced a 2-4 record heading into the Wake game. But there was an ominous sign for the Deacons: The week before facing Wake, Duke knocked off previously unbeaten and fifth-ranked Georgia Tech 19-13. That gave pollsters the confidence needed to elevate Cameron's 2-4 team to 20th in the poll.
A crowd reported at more than 30,000 filed into Duke Stadium to see if Walker's club could take down the Blue Devils for the second time in three years, and briefly, things went the 11th-ranked Deacons' way. They stormed down the field with the opening kickoff, earning a first-and-goal at the Blue Devils 5. Duke held, however, and a few moments later, future Blue Devils All-American George Clark returned a punt 94 yards for a touchdown.
Wake continued to battle, but just before halftime Duke linebacker Ed Sharkey intercepted a Sacrinty pass and returned it for a touchdown and the rout was on. Duke's single-wing offense pounded Wake in the second half, piling up bushels of yards and three touchdowns. The Blue Devils added a final sting, tackling backup tailback Tom Fetzer in the end zone for a safety on the game's next-to-last play.
The streak was over, but the 1944 story rolled to a reasonably happy ending when Walker rallied the troops to a 19-13 victory over South Carolina in the season finale. That was good for an 8-1 record and an invitation to play in the newly created Sun Bowl in El Paso, Texas.
Walker called a team meeting to discuss the offer. His players, perhaps foreshadowing today's Name Image Likeness (NIL) mentality, asked what was in it for them. Walker told them the bowl would cover travel expenses and give every player a brand new … blanket.
That didn't create the intended warm feeling. The late Herb Appenzeller, long-time athletics director at Guilford College and a member of the 1944 Wake squad, recalled in a 2009 interview that when Walker delivered the news about the bowl benefits, "We (the players) were all looking around going, 'A blanket??! What the hell?' "
The players voted not to go. Appenzeller recalled that there was only one vote for it.