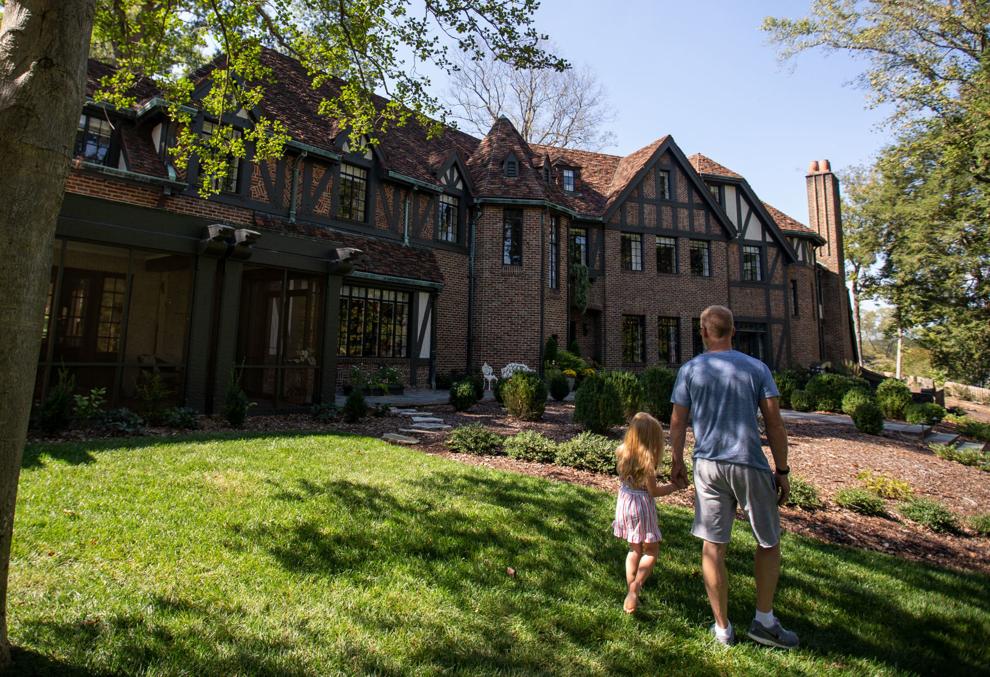 The family that restored the historic Julian Price mansion, featured on the TV show "Hoarders" won its fight to use part of the building as a bed-and-breakfast.
Owners Michael and Eric Fuko-Rizzo, who run E&V Properties, sought a special-use permit to operate a bed-and-breakfast in the house they rejuvenated at 301 Fisher Park Circle.
At the Zoning Commission's May 20 meeting, some neighbors voiced concerns about parking and noise. The commission denied the permit, and the Fuko-Rizzos appealed.
After a Nov. 14 court ruling in the Fuko-Rizzo's favor, the Zoning Commission issued a special-use permit "be issued forthwith."
The permit included conditions agreed to by the Fuko-Rizzos and a subcommittee of the Fisher Park Neighborhood Association. These include prohibiting bands, DJs, amplified speakers or instruments from being used outside at any time. Inside, the cutoff time is 10 p.m.
The property can host events, provided that owners aren't charging rent, city zoning officials said.
The Fuko-Rizzos bought the property in September 2016 and have since cleaned up and rejuvenated the mansion and its 1.6 acres. They moved into part of the 31-room, 90-year-old house with their 4-year-old twin daughters in June.
They want to rent out five remaining bedrooms to guests.
Known as Hillside, the brick and half-timbered mansion was built in 1929 for Julian Price, the president of Jefferson Standard Life Insurance Co. It's on the National Register of Historic Places and Guilford County's list of historically significant properties.
For years, its beauty was hidden under overgrown foliage and clutter, accumulated by then-owner Sandra Cowart. Cowart lost the house to foreclosure, and the Fuko-Rizzos purchased it.
In January 2017, the A&E TV reality show "Hoarders" aired an episode filmed there. More than 1.2 million households watched the drama unfold as crews emptied the house of Cowart's possessions. The episode has aired several times since, and an update aired in April.
The Fuko-Rizzos have since restored its former glory.