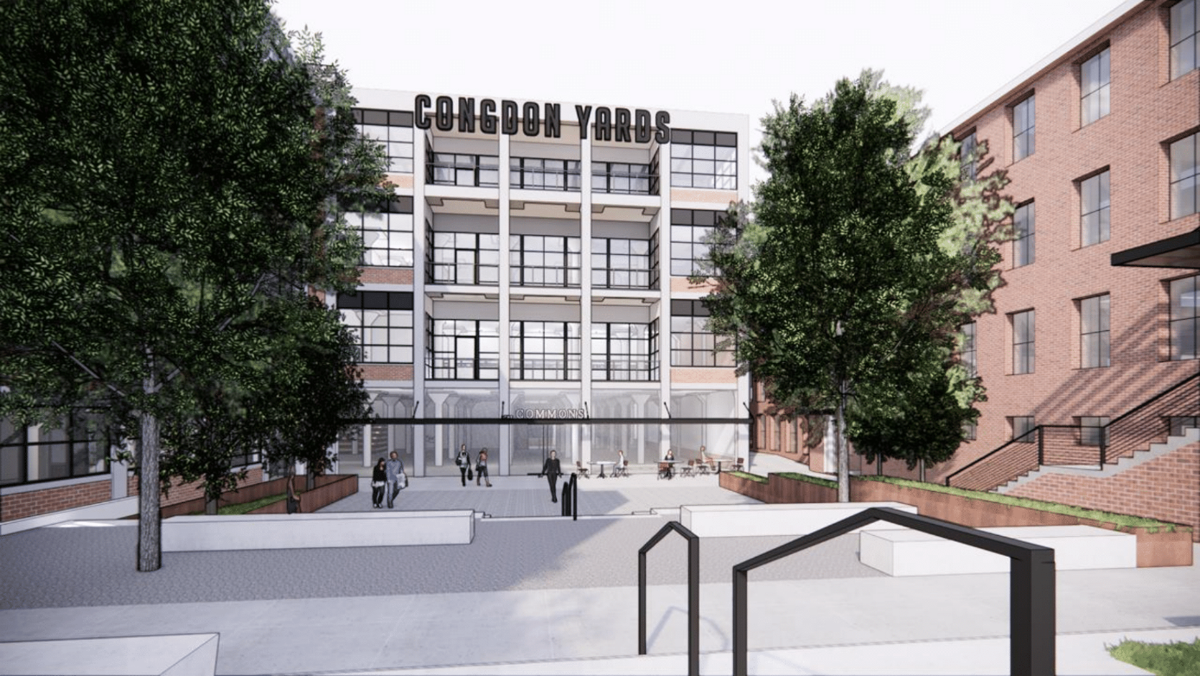 HIGH POINT — Congdon Yards — offering offices, community meeting spaces, dining and a state-of-the-art makerspace for furniture makers — is expected to open by early November.
"It should definitely improve the cool factor in downtown High Point," said Congdon, whose family founded Old Dominion freight. "It's going to give the people of High Point more reasons to come downtown."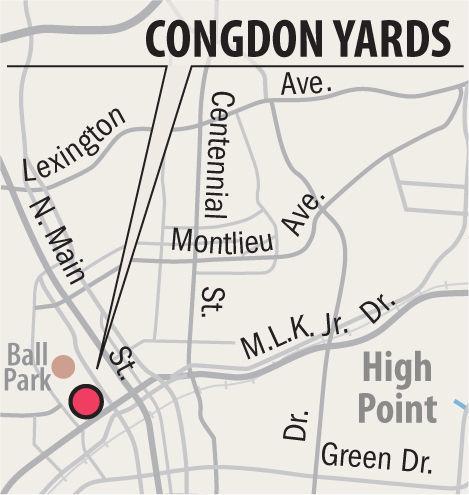 The project, at the intersection of West English Road and Pine Street, is being developed next to the city's Truist Point baseball stadium.
What was the Adams-Millis Hosiery Mill became Congdon Yards through An initiative led by the Business High Point-Chamber of Commerce to revitalize downtown and the Congdon family's commitment to make that happen.
Through The Earl and Kathryn Congdon Family Foundation, which has invested $40 million in the project, Congdon purchased the 87-year-old mill in 2019. The initial phase of the project was sparked by a $1.5 million state grant, matched with private money from High Point University and others.
The 225,000-square-foot mill consists of two buildings, Plant 7 and The Factory.
"It's a place where community and creativity come together," said Patrick Chapin, CEO of Business High Point.
Plant 7 will feature office suites and a whole-floor office space, a ground-floor common area with a conference room and a café, and The Generator, a makerspace featuring state-of-the-art commercial-grade woodworking equipment. The makerspace will operate as a nonprofit thanks to a partnership with SCM Group North America.
A five-floor atrium and elevator shaft, cut into the building, tie everything together.
The Factory, which features brick walls, exposed wooden beams and flooring, has event spaces and a ground-floor bar that will eventually open to the public.
A former parking lot between between the two buildings will become The Yard, a park that anchors the campus and will host food trucks, concerts and movies. A restaurant overlooking the area is planned for The Factory. Louis Cherry, chief architect for the project, calls The Yard "High Point's front porch."
"Congdon Yards will be an urban center like no other," Cherry said.
Cherry was joined on the project by a creative team that includes Rachel Moss, COO of Business High Point, interior designer Christi Barbour of Barbour Spangle Design, Justin Stabb of Stabb Designs, and SCM Group North America CEO Giuseppe Riva.
Business High Point plans to relocate its office to Congdon Yards, as does Barbour Spangle Design.
The recently purchased Stickley Furniture building completes the campus, which takes up a whole block. Stickley will keep its offices and showroom on site for a few more years.
Cherry sees campus as a gathering place for entrepreneurs and the public.
"Everything we do is looking to that goal of creating community," Cherry said. "It's an urban campus that is a microcosm of everything that is great about High Point."