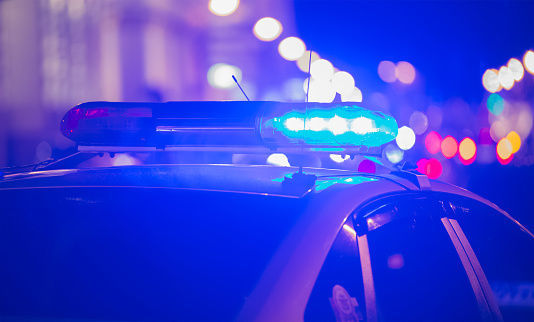 GREENSBORO — The City Council backed off Tuesday on a proposal that would require police to get written consent before they search a person, car or property. 
Instead, a divided council voted 5-4 to sharpen an already heavily-documented process that requires officers to take video of any encounter with a body-worn camera and fill out an incident report. 
In the end, the new policy requires officers to provide a standardized explanation of a person's rights before proceeding with any search. Those rights are that a person understands the encounter is voluntary, that he or she can refuse to be searched without penalty and that they can withdraw consent at any time during the search.
The policy applies to searches without "probable cause," the legal standard that, when met, gives police power to search a person or property without consent.
In a nearly two-hour virtual discussion, council members discussed both sides of the issue.
On one hand, residents need to be fully informed before an officer conducts a search and that requires extra explanation and a signed document.
On the other, statistics show problems with searches are few and that police would be overburdened by adding a signed form to their documentation. 
"There are already several forms that go into documenting a traffic stop," Police Chief Brian James said. "To actually go back to the car, get the form and read it to the person ... it does become kind of convoluted. And standing on the side of the road, it can be difficult." 
Councilwoman Sharon Hightower was emphatic that officers should be discouraged from any behavior that puts residents at a disadvantage, adding that Black people are more likely to be victims of improper searches. 
Mayor Nancy Vaughan said requiring officers to ask for a written signature is a step backward in the era of body-worn cameras, where police business is automatically captured on video. 
She joined council members Hightower, Marikay Abuzuaiter, Nancy Hoffmann and Goldie Wells in voting against the measure. 
The issue has its roots in discussions almost a year ago that began with the Greensboro Criminal Justice Advisory Commission, an appointed city body. 
In advising council members, the commission recommended that enhanced written-consent procedures would give more options and protections to people police want to search.
However, the Greensboro Police Officers Association said through an attorney that asking for written consent would require officers to endanger their own safety.
"The City Council chose a politically motivated and harmful gesture in order to cater to a relatively small, but vocal, group of anti-police activists," attorney Amiel J. Rossabi wrote in an August letter to council members after they tentatively recommended the proposal. 
Earlier Tuesday, City Council had more police policy issues on its mind. 
At an afternoon work session, council members discussed a future resolution they would like to consider that endorses some changes in the police department's "use of force" policies. 
James has already made changes in police policy that change how officers are allowed to use force on people they encounter. 
The proposed resolution, likely to be considered in October, would allow council to show its support of the changes. 
In February, James banned officers from shooting at moving vehicles.
In the wake of George Floyd's death in Minneapolis, James prohibited officers from using choke holds in most cases and, when possible, directed officers to verbally warn people before using chemical weapons such as pepper spray and police dogs.
Outling asked how the resolution compares with the #8CANTWAIT program of reducing the use of force by police departments. The program, which is being advocated by a variety of groups across the nation, embraces eight changes proponents believe all police departments should make. 
Vaughan suggested after Floyd's death in May that the city consider enacting those changes. 
And she told Outling Tuesday, approving a resolution to endorse the police chief's changes does not block further discussion about the #8CANTWAIT program. 
"This is going to be an ongoing discussion," Vaughan said. "I don't think this is going to stop with this resolution."
Contact Richard M. Barron at 336-373-7371 and follow @BarronBizNR on Twitter.