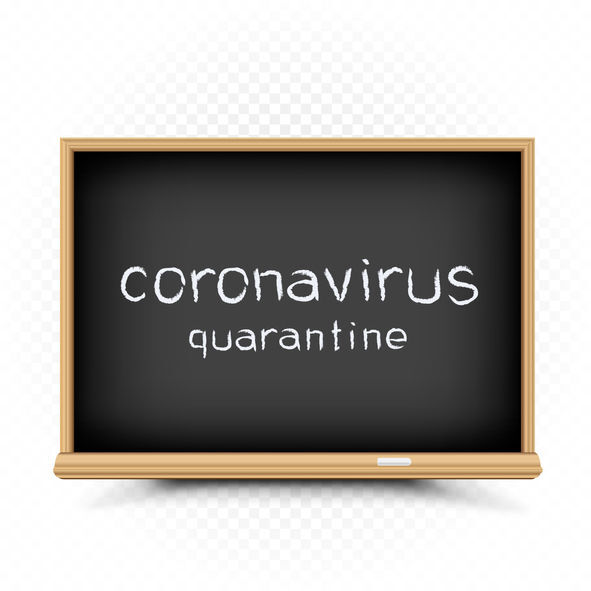 CARY — Nearly a month into the new virtual-only school year, some frustrated North Carolina parents are calling for schools to reopen for in-person classes.
Guilford County and many other school districts are only using remote instruction at the start of the school year because they say it's not safe yet to resume face-to-face classes during the coronavirus pandemic. But a growing number of parents are complaining that their children aren't benefiting from spending their days in front of a computer screen. 
"There are families that prefer this virtual learning platform, and it may work well for them," said Erin Wall, a Cary parent. "But then I feel like there are other children who need to be in school and want to be in school.
"They should have that option to go back."
The frustration has reached a point where some parents have filed a lawsuit to try to force the Charlotte-Mecklenburg school system to reopen schools.
Wake County school board chairman Keith Sutton said they hear the complaints, but also want the public to extend grace and patience to schools during this period.
"We know that this is hard," Sutton said to parents at last week's board meeting. "We know that this is difficult. But we're here with you, and again we are working to open schools as soon as we can safely do so. So hang in there."
The majority of North Carolina's 1.5 million public school students haven't had face-to-face classes since Gov. Roy Cooper ordered campuses closed in mid-March to try to slow the spread of COVID-19. Cooper has allowed schools to reopen under social-distancing rules, but the majority of districts opted to stick with virtual instruction.
School officials say the remote learning being provided this fall is better than what was offered in the spring. But they also admit that nothing can replace the value of face-to-face instruction.
The past month has turned Mary Deaton's daughter from a happy, straight-A high school student to one who complains daily after every single virtual class. Deaton, a Wake County parent, said teachers are doing what they can to keep students engaged, but virtual classes are too isolating.
"My daughter is an extremely social person," Deaton said in an email. "Now she spends the entire school day by herself in front of a computer screen. Then spends additional hours every day on the same screen doing additional homework. Any parenting expert in the country will tell you this isn't a healthy way to spend time."
Some of the most vocal complaints about remote instruction have come from parents of special-education students.
Sarah Baker, a Raleigh parent, says watching her 10-year-old son, James, struggle with the virtual classes has been the hardest thing in her life since he was born. James is in a special-education class for students with severe disabilities at Lead Mine Elementary in Raleigh.
"School is not just academics," Baker said. "His goal is not to learn to read. It's to learn how to use a fork. Everything about his school experience is physical and tangible."
Lisa Mead, whose three children attend Turner Creek Elementary School in Cary, says she sympathizes with families who are having difficulties with remote learning. But Mead says she doesn't want to send students back to campus unless teachers feel it's safe to return.
"The situation is not ideal," Mead said. "It's not the district's situation. It's the country's situation as a whole."
Concerned about COVID-19?
Sign up now to get the most recent coronavirus headlines and other important local and national news sent to your email inbox daily.