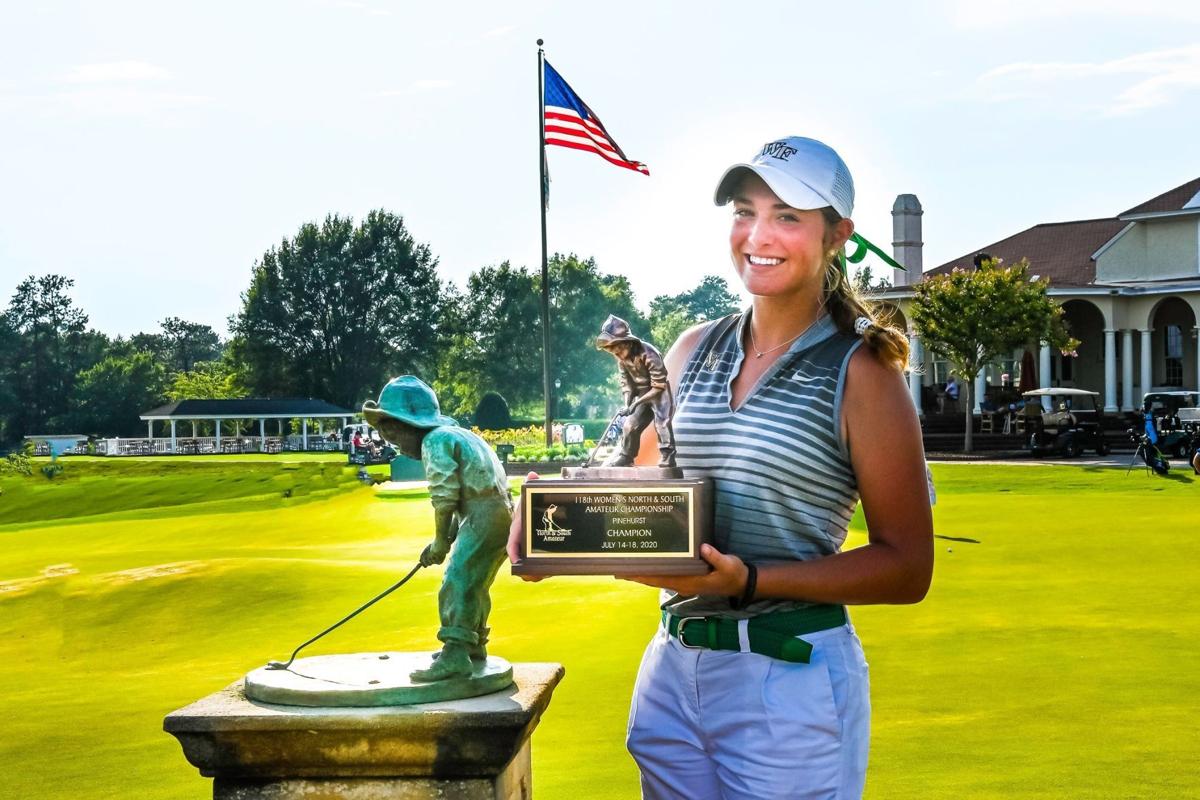 ROCKVILLE, Md. — Wake Forest sophomore Rachel Kuehn has a share of the lead after the first of two rounds of stroke play at the U.S. Women's Amateur in Rockville, Md.
The second round, scheduled for today, has been postponed until Wednesday because of rain from Isaias.
A 4-under-par round by Kuehn, an Asheville native, matched the 68 also posted by Riley Smyth at the Woodmont Country Club's North Course. Smith is a Cary native and a junior at Virginia.
Kuehn won the Annika Intercollegiate in September 2019 in her first start for Wake Forest. This summer, she has won the North & South Women's Amateur in Pinehurst on July 18 and the Ladies National Golf Association Amateur Championship on July 29.
"I feel in control over the golf ball," Kuehn, whose older brother Corrie is caddying for her this week, told USGA.org. "It's just a confidence thing, and I'm putting pretty well right now. I've been glad to be able to put myself in position to make some birdies and then being able to convert some of those."
Kuehn is making her U.S. Women's Amateur debut. Her mother, Brenda Corrie Kuehn, is a former Wake Forest All-America who played in 16 U.S. Women's Amateurs.
Kuehn is one of three players from Coach Kim Lewellen's Deacons team in the U.S. Women's Amateur field, trying to be among the 64 advancing out of the second round of stroke play to match play.
Wake's Emilia Migliaccio, a senior from Cary, shot a 1-under 71 and is tied for seventh. Siyun Lu, a graduate student and a native of Shanghai, was 5-over-par through 17 holes, tied for 102nd on a day interrupted by rain.
Lexington's Emily Hawkins, a junior at Campbell, shot a 6-over 78 and is tied for 103rd.
The Golf Channel is scheduled to air coverage 4-7 p.m. Wednesday and Thursday, 1-4 p.m. Friday, 11 a.m.-2 p.m. Saturday and 1-4 p.m. Sunday.
Be the first to know
Get local news delivered to your inbox!