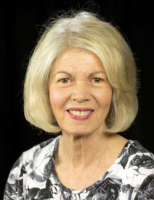 "Guilford County's goal is voluntary compliance and we believe that education is our primary tool in getting compliance," County Attorney J. Mark Payne said.
These events offer several options for watching Triad area performances in music, theater, dance, film and even ice carving this weekend of Feb. 26.
ArtsGreensboro has announced that eight organizations have been awarded Multicultural Grassroots grants, and 37 organizations have received additional funding through the Guilford County Arts and Culture Nonprofit CARES grants.
The third festival, this year titled "21 Conversations," will be held virtually from May 13 to 16. The festival plans conversations between North Carolina authors with authors from around the globe on a collection of varied topics.
Bakari Sellers, "My Vanishing Country"
DPAC announced Tuesday the new dates for each of 11 rescheduled and new hit Broadway shows set to take the stage in 2021-22, as part of the Truist Broadway at DPAC series.
Forty-six artists from Guilford, Forsyth, Randolph, Davidson and Davie counties have been awarded a state Artist Support Grant for professional and artistic development.
View all