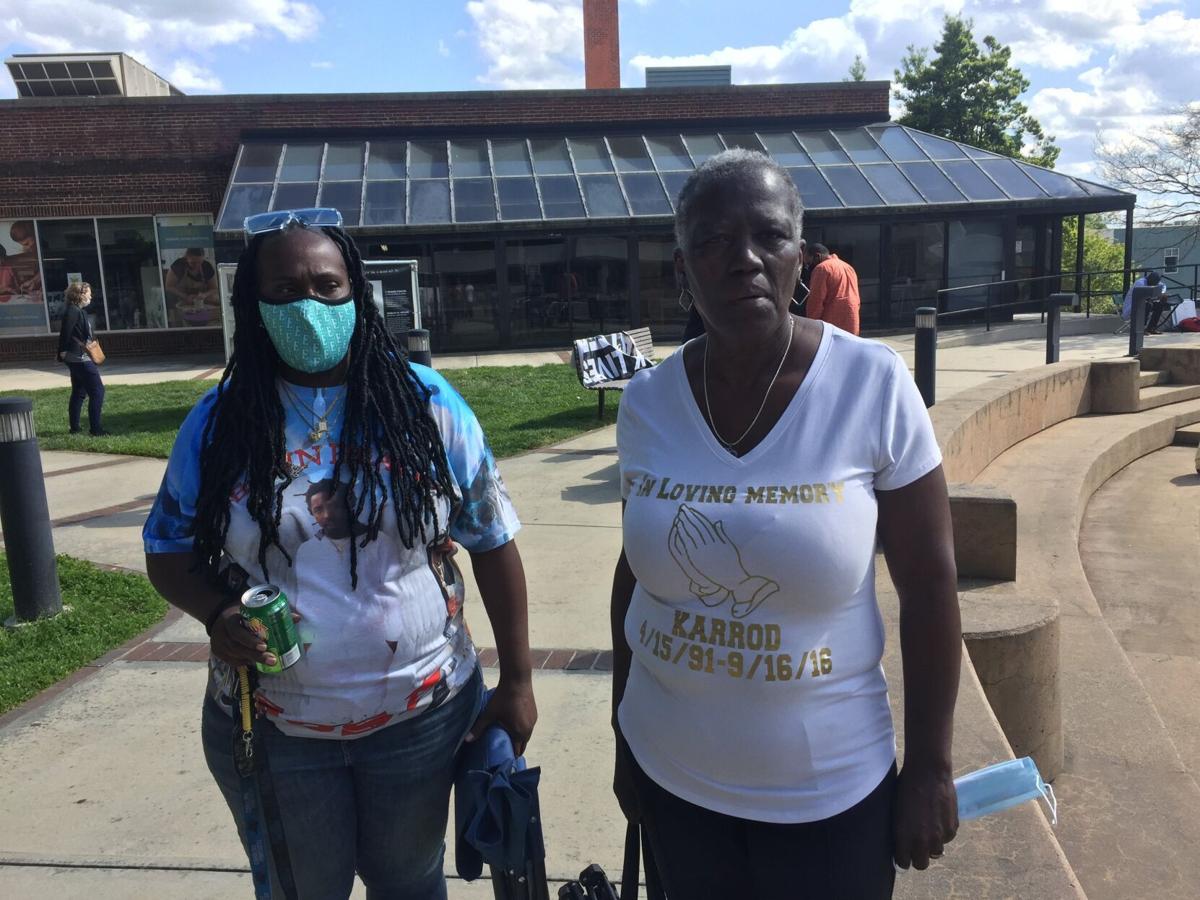 If Lisa Scott was nervous Sunday afternoon, she didn't show it.
Scott, 66, and two other mothers whose sons were killed had been invited to speak in Winston Square Park amphitheater to a crowd of perhaps three dozen that had gathered to speak out against gun violence.
Nearly five years have passed since she'd buried 25-year-old Karrod Nash, so she'd become accustomed to talking about her son's life and death.
"It helps," she said before the rally started as she collected her thoughts. "I got peace of mind now. God helped me out of it."
The rally, organized by Winston 4 Peace, was scheduled in response to a series of mass shootings in the country as well as violent incidents involving police officers.
"There have been 45 mass shootings in 2021 since March 16," said Olivia Moore, a teenage activist behind Winston 4 Peace, referring to the day that a gunman killed eight people in Atlanta area spas and massage parlors.
Moore, a high-school student who last summer organized local demonstrations to support Black Lives Matter, reeled off a series of shootings that have occurred just since Thursday.
Eight people were killed in Indianapolis at a FedEx facility. Six people were shot in Pensacola, Fla. Four more shot in Washington D.C. Not all died, but each victim was struck by gunfire.
"Every time I get on my phone or Instagram, it usually runs to the news, and it's always something negative," Moore said. "Adam Toledo (the 13-year-old shot in March by police in Chicago) … You cannot get away from it."
Evette Wooten, a mother whose son Shawn Elliot Mitchell Jr. was shot to death in High Point in March 2019, climbed up a step to a microphone to drape an arm around Scott after Scott got choked up.
"We knew each other before," she said. "But we really became close after (their sons' deaths.)"
Wooten, Scott and Tracy Scales-Dent, the third mother to speak to the crowd, are fed up with senseless shootings and an overall failure to deal with one of the root causes — the easy availability of firearms.
"I'm just tired of it," Wooten said. "Some people are just not going to care unless it happens to them."
Scales-Dent, whose son Jonathan McCravey Jr. was killed in May 2016 in a drive-by shooting, said that as much as it hurts, she feels compelled to tell her story to honor her son's memory and to try and get something done about the violence.
"I have to tell my story," said Scales-Dent, who joined anti-gun violence groups Moms Demand Action for Gun Sense in America after her son died. "It's the only way to bring any change and maybe save somebody else."