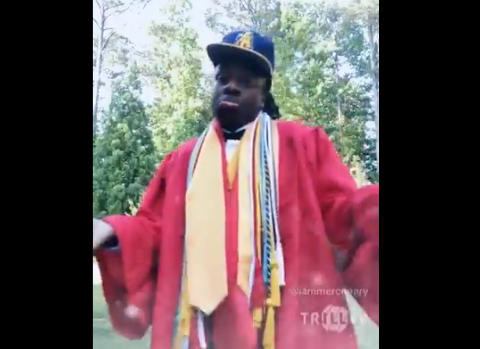 GREENSBORO — Rawlin "R.L." Tate Jr. might be the most famous member of N.C. A&T's next freshman class.
Tate won't start classes until August, but the Georgia native already has been featured on a national morning show and starred in a short video that has been watched half a million times.
Tate is one of 24 freshmen who will enter A&T in August on a Lewis and Elizabeth Dowdy Scholarship — a grant that covers tuition, fees, room and board for four years. He plans to major in mechanical engineering and, as he told A&T, hopes to become a roller coaster engineer and open his own amusement park.
In all seriousness, though, Tate will arrive in Greensboro as the first black male valedictorian of Woodland High School in the Atlanta suburb of Stockbridge. There, he compiled a 4.7 GPA, took 21 Advanced Placement classes and won a slew of academic awards. He also played two varsity sports and three instruments.
No wonder he was named a Georgia Scholar — an honor that goes to the state's top high school graduates — and was accepted at 14 colleges.
And then Tate found internet fame.
Four days before graduation last month, Tate posted a short video on Twitter in which he wears his cap and gown — and an A&T ballcap in a few frames — and raps about his stellar high school record.
That 50-second video has been watched 500,000 times and shared by more than 13,000 people.
A lot of local and national news coverage followed. And then on graduation day, he was featured on ABC's "Good Morning America."
"I needed to breathe from this post," he wrote on Twitter three days after graduation. "I didn't expect it to get this big."
Contact John Newsom at (336) 373-7312 and follow @JohnNewsomNR on Twitter.