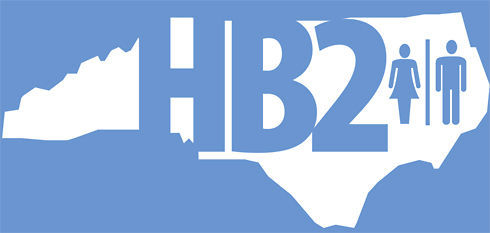 Another effort to craft legislation to get rid of North Carolina's "bathroom's bill" and halt more economic losses appears gone as Republicans and Democrats point fingers over whether an agreement ever existed.
The GOP-controlled legislature and Democratic Gov. Roy Cooper have been trying to find a way to repeal House Bill 2 before the NCAA decides to leave the state out of hosting championship events through 2022. The NCAA had mentioned a deadline this week. Scott Dupree, the executive director of the Greater Raleigh Sports Alliance, said in a tweet at noon Tuesday that the NCAA had placed a 48-hour deadline on the decision.
House Speaker Tim Moore (R-Cleveland) and Senate leader Phil Berger (R-Rockingham) said Tuesday evening in a press conference that they had agreed to a plan from Cooper's office that would repeal HB 2 but include other provisions.
Berger said Cooper backed out of that plan.
House Minority leader Rep. Darren G. Jackson (D-Wake) said later there had been no formal offer and called the Republican leaders' news conference a stunt because the GOP lacks the votes to pass a bill.
Berger said at the news conference Republican leaders agree in principle with a four-point plan they said Cooper's attorney had floated last week. Some details would still have to be worked out, they said.
In a prepared statement, Cooper spokesman Ford Porter criticized the proposal for retaining potentially discriminatory language against transgender people, and adding a religious freedom element that has been a deal-breaker for Democrats.
"It's frustrating that Republican leaders are more interested in political stunts than negotiating a compromise to repeal HB 2," he said.
But Porter acknowledged later in an email that Cooper's office had drawn up the provisions while "working in good faith on potential suggestions to change fundamentally flawed language." He said "Republicans dismissed our suggestions, and it ultimately became clear that more drastic revisions would be needed to prevent HB 2 from being replaced with another bad law."
HB 2, passed into law last March in a one-day special session, requires transgender people to use public restrooms and locker rooms that correspond to the gender on their birth certificates.
The proposal would have repealed HB 2, but left authority to address public restroom policy in the hands of legislators and only allowed nondiscrimination ordinances by local governments to match federal protections, which currently don't cover LGBT rights. Another provision would have allowed individuals to sue alleging constitutional rights to religious liberty had been infringed by government policy.
Reporters asked Berger if the announcement was related to the NCAA's 48-hour deadline of noon Thursday before it moves on with plans to assign playoff tournament sites.
He said discussions had been taking place since last week and Republican leadership had just agreed to the plan in principle Tuesday. He wasn't sure if legislators could pass something before the NCAA deadline.
"I think it's impossible to say how long it will take to put something together," Berger said.
The American Civil Liberties of North Carolina denounced the proposal, saying it was a repeal of HB 2 "in name only," and would "enshrine discriminatory measures into state law."
In responding to the Republican press conference, Porter pointed to concerns with including in the repeal a provision similar to Indiana's Religious Freedom Restoration Act, which allows people and companies to argue their exercise of religion is burdened by legal proceedings. Opponents to the Indiana bill say it targets LGBT and other communities.
An RFRA will not end discrimination or repair the state's reputation, Porter said.
"While Governor Cooper continues to work for a compromise, there are still issues to be worked out, and Republican leaders' insistence on including an Indiana-style RFRA provision remains a deal-breaker," he said.
Staff Writer Joe Gamm contributed to this report.