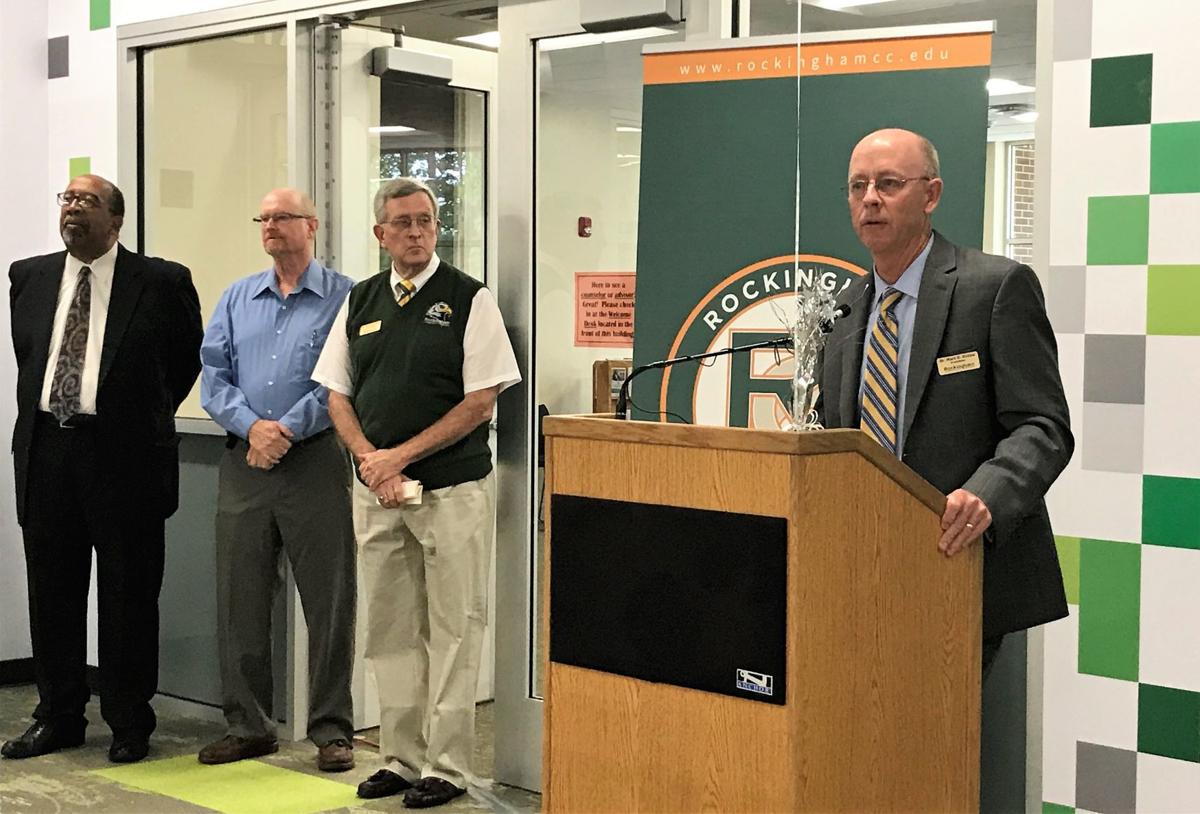 WENTWORTH – A major grant, created by federal funds for COVID-19 relief, will pay for two years of tuition and fees at Rockingham Community College for any 2021 high school graduate, college officials announced Monday.
The  Longleaf Commitment grant program guarantees the funds to 2021 grads who enroll at RCC for the Fall 2021 semester. The state's other 57 community college campuses are enjoying similar grant windfalls through the program. 
North Carolina received a total of $137.8 million in aid from the Governor's Emergency Education Relief (GEER) fund through federal COVID-19 relief packages.
This allowed the Governor's Office to launch the Longleaf Commitment in partnership with the North Carolina Community College System and the State Education Assistance Authority to guarantee that students graduating from high school in 2021 from low-income and working-class families receive enough financial aid to cover tuition and fees, at any of the state's 58 community colleges.
Through the community college system, such students may earn an associate's degree and/or credits to transfer to a four-year institution, college officials said in a news release.
Award amounts are based on how many credits a student is enrolled in during a semester, and the grant ends at the conclusion of the spring 2023 semester.
Students in the Career & College Promise program and Rockingham Early College High School are eligible.
"The Longleaf Commitment grant is a game changer.,'' said RCC President Mark Kinlaw. "There is no reason for a 2021 high school graduate to not pursue a college education. They can complete an associate degree tuition-free in two years, and either start a career or transfer their credits to a university and earn a bachelor's degree."
Consideration for funding is automatic once the FAFSA application for federal student aid is filed. Eligible students will be notified of grant awards by RCC's financial aid office.
"Students must fill out the Free Application for Federal Student Aid application at www.fafsa.gov," said RCC Director of Enrollment Services Derick Satterfield. "It is not a need-based scholarship; it's guaranteed for every student, but students are identified for the grant through FAFSA."
To be eligible, a student must be: 
• a graduate from a North Carolina high school in 2021.
• a North Carolina resident for tuition purposes.
• a first-time college student.
• enrolled in a curriculum program during the 2021-22 academic year.
• enrolled in at least 6 credit hours per semester.
• complete the Free Application for Federal Student Aid (FAFSA) for 2021-22.
• have an Expected Family Contribution (EFC) from $0 - $15,000 ("EFC" is based upon a student's FAFSA determination).
• renew the FAFSA for the 2022-23 academic years and meet the satisfactory academic progress requirements of the college.
To support student success after enrollment, the Longleaf Commitment program will also provide matching grants to help colleges expand student advising, success coaching, and related services, the release said.
"Education translates into opportunity, and I thank Governor Cooper for his decision to use federal funds to extend higher education opportunities for students to attend community colleges," said Thomas Stith, president of the N.C. Community College System.
"North Carolina's 'Great 58' community colleges are essential to the state's economic recovery efforts and are well poised to prepare the workforce needed, today and tomorrow."
For more information on the grant or to apply to RCC, call 336-342-4261 ext. 2333 or visit www.rockinghamcc.edu.