CORRECTION: An earlier version of this story should have said that a female employee of McGehee Towing Company in Reidsville entered the driver's side of Teresa Williams' car on June 14 in order to collect registration information. The employee did not enter the passenger's side of the vehicle.
STOKESDALE – The parents of Teresa Tysinger Williams want answers from the North Carolina State Highway Patrol and the Rockingham County Emergency Services Department about why their daughter was overlooked at a June 14 car accident site, then discovered dead in the wrecked car's passenger's seat nine hours later at a Reidsville towing company lot.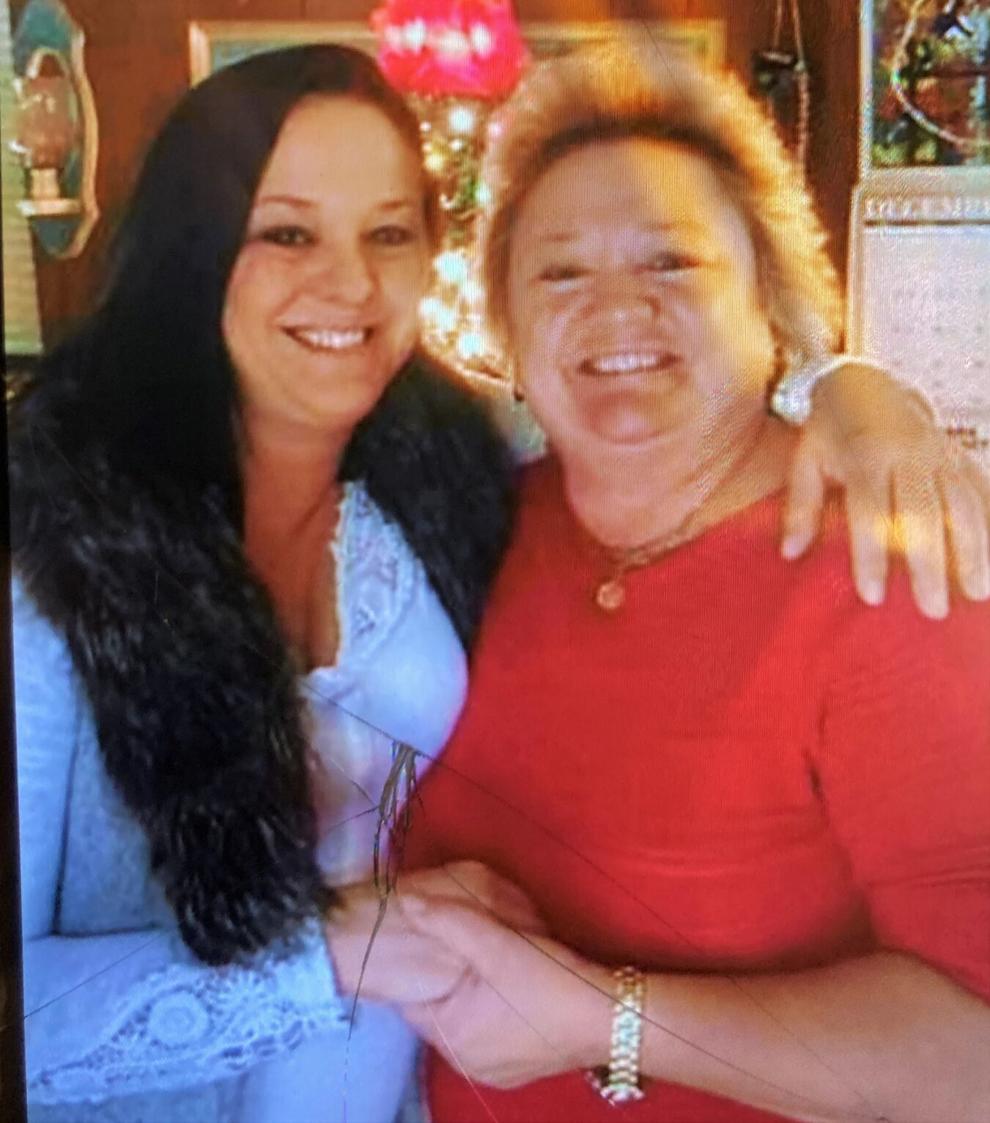 Williams, 54, of Mayodan was a passenger when her son Banner "Cole" Williams, 26, ran her 1999 Jeep Grand Cherokee off of Stone Mountain Road in Stoneville and into an embankment at around 6:55 a.m. on June 14, an accident report and a North Carolina State Medical Examiner's report explain.
Cole Williams, who admitted to authorities he had used heroin an hour before the crash, is charged with second-degree murder, felony death by vehicle, reckless driving, driving while impaired, driving while license revoked, and several other related charges in the accident.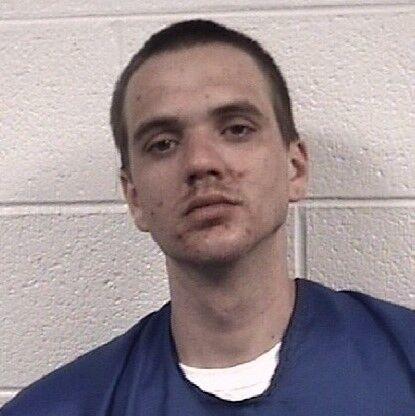 He is being held in the Rockingham County Detention Center on a $500,000 secured bond and is scheduled to appear in Rockingham County District Court on Sept. 14, a spokesman for District Attorney Jason Ramey said on Monday. Williams' court-appointed attorney, Joshua Bowers of Reidsville, was not immediately available for comment.
County rescue workers and officers from the State Highway Patrol, including lead accident investigator on that day, Trooper M.H. Kennon Jr., reported to the scene to find Cole Williams outside of the wrecked car, a medical examiner's report said.
But officials with the SHP have told Teresa Williams' parents, Nellie Nelson and Roger Tysinger, conflicting accounts about how they found the driver, Nelson, of Summerfield, said.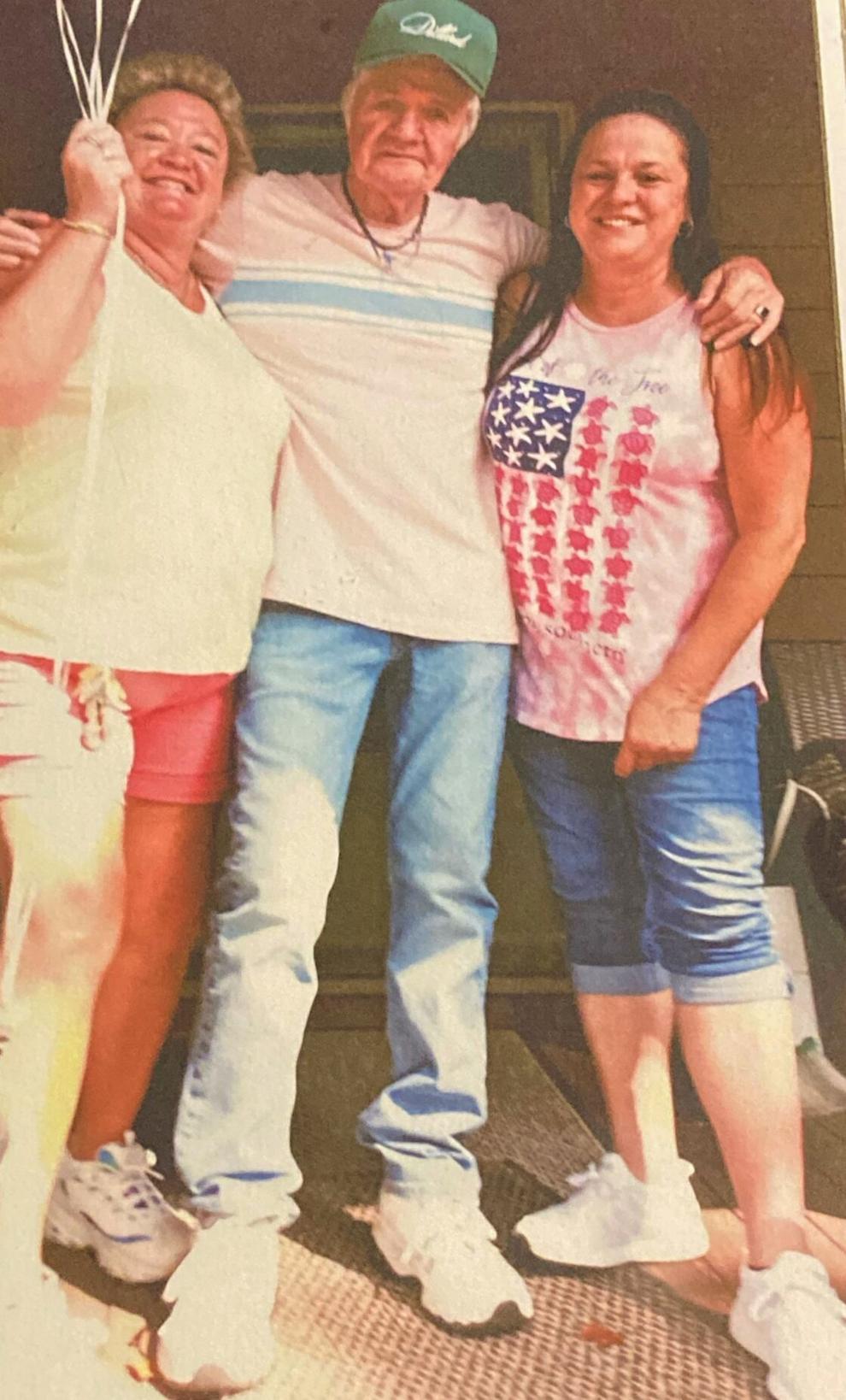 "I've heard three different stories — that Cole was walking up the road, walking up the hill, and that he was sitting on the bank — that's three different tales. I don't know what to think,'' Nelson said.
"And nobody's told me yet who was the first on the scene. Could somebody please tell me who was the first on the scene and how they missed my daughter?"
A North Carolina Medical Examiner's report dated July 5 includes statements from law enforcement officers who report Cole Williams never mentioned his mother was in the car.
Rockingham County Department of Emergency Services Director Rodney Cates referred all questions about the accident to the SHP because the agency is heading an investigation of the accident.
And SHP spokesman Sgt. Christopher Knox of Raleigh said on Tuesday that his agency could not discuss the accident because it is under investigation.
" ... this investigation does involve serious charges and due to these pending legal matters we would not be at liberty to discuss further at this juncture,'' Knox wrote in a Tuesday email in response to questions about how Williams' body was overlooked.
"Although we do not have further to provide, normal protocol is for the victim's family, the investigating agency, and the respective district attorney's office to meet prior to the court proceedings to discuss the case and answer any questions they might have. We have been advised that this has not yet occurred, but will be forthcoming,'' Knox said in the email.
But the key questions Nelson and Tysinger want answered are: How was their daughter's body missed at the wreck site in a car registered in her name? And might Teresa Williams, a mother of four and grandmother of six, have survived if she had been found early that morning when help first arrived?
Cole Williams did not alert authorities about mother
Nelson said the SHP's Sgt. Adam Carter told her on June 14 that Cole Williams never mentioned to authorities that his mother was a passenger. "Apparently, he did not say his mother was with him … even when he went to the hospital after the wreck with a busted lip. He never mentioned nothing about his mother,'' Nelson said of her conversation with Carter.
Cole Williams reportedly was transported to Moses Cone Hospital in Greensboro for injuries that were not considered life threatening, a press release from the SHP said. Nelson said she believes he broke four ribs in the crash. He was released from the hospital on June 14 and went home with his father, Jeffrey Williams of Madison, Nelson and Tysinger said.
Four days later, law enforcement agents arrested the younger Williams at his father's Williams Road home off of U.S. 220 and booked him into the county jail at around 10:30 p.m. that night, according to a spokesman for the sheriff's office. 
Within the State Medical Examiner's report is testimony from Rockingham County EMS paramedic Connie King, who said, "The driver made no mention, to the responding EMS unit of anyone else being in the vehicle.''
Their grandson's silence is troubling, Teresa Williams' parents said, but they said they are further perplexed about why authorities didn't assume their daughter was a passenger in a vehicle registered in her name.
Asked if officials ran the car's license plates to determine its ownership, the SHP's spokesman Knox declined to comment, stating the SHP could not provide information about an active investigation.
How the search for Teresa Williams began
At 1:37 p.m. on June 14, Teresa Williams' boyfriend Joel Woods, with whom she shares her Mayodan home, called Nelson to say he was worried because he'd learned that Williams had failed to report to work at McMichael Mills in Mayodan, where she was a longtime laboratory supervisor.
That news prompted Nelson to begin calling everywhere she could to try and find her daughter. "When Joel said she hadn't called in to work, I said, 'No, that's not Teresa Gayle.' ''
Soon after, Nelson's other daughter Sheila Tysinger told her that Cole had wrecked his mother's car.
"That's when I started calling 911 and telling them to find my daughter. I said, 'Go back and search that scene and find my daughter ... go find my daughter,' '' Nelson said.
Nelson left her job and made it to Stone Mountain Road by around 3:30 p.m. to find emergency personnel there who had conducted a second search, she said. Sadly though, her daughter's body had already been discovered by authorities at McGehee's Towing Company in Reidsville at around 3:15 p.m, the medical examiner's report said.
"A little lady who had just started her job with EMS told me, 'Your daughter's deceased.' She said she will never forget the sound of my scream. I fell out, saying, 'No, not my baby.'''
How Williams' body was finally found
Williams, who died of multiple blunt force injuries from the accident, according to the medical examiner's report, was ultimately discovered by an EMS worker at around 3:15 p.m. on June 14, according to verbal reports authorities have given to Nelson and notes within the medical examiner's report.
As part of their second search, prompted by Nelson's insistence that Williams may have been in the car, authorities went to McGehee Towing, opened the front passenger door and discovered William's dead body beneath loose clothing and a child safety seat, the medical examiners report said.
Paramedic King is quoted within the report, saying that EMS, law enforcement and first responders were "dispatched back to the scene in reference to a search'' and "advised of a possible second occupant that may have been involved in the accident.''
Her unit was later sent to McGehee's to check the vehicle, King said in the report. King said she approached the vehicle from the passenger side and saw what appeared to be someone in the passenger seat, the report said. King described a person covered in "a lot of loose clothing'' and said there was "a car seat'' on top of the clothes.
Asked if Williams could be seen from the driver's side of the vehicle, King said, "I'm not sure. I walked up on the passenger side but, considering all of the clothing on top of her and the car seat, probably not.''
King further stated in the report that sheriff's detectives were at the towing yard "inspecting the vehicle and its contents'' the afternoon of June 14.
Car was towed twice in single day
Williams' wrecked Jeep Grand Cherokee was towed by two different companies on June 14, records show. Authorities first called Price Mill Towing Co. of Summerfield to tow the car after their morning processing of the accident scene.
Later in the afternoon, authorities requested McGehee Towing of Reidsville collect the car from Price Mill and move it to their Reidsville lot, a practice that is not uncommon, explained Margaret Price of Price Mill Towing.
The N.C. Department of Public Safety contracts with McGehee Towing to retain cars involved in wrecks involved in crimes, she said.
Price said her son David Price, owner of the company and a man who is 6-foot-8, collected the Jeep that morning from the wreck site. And because he has long arms, he never had the occasion to enter the car, but simply reached in through the driver door to adjust the gears for towing. Price never suspected a victim had been left in the car and assumed it had been thoroughly searched, his mother said.
Margaret Price said an investigator with the SHP had recently visited her son to interview him about the day of the accident.  "He was just stunned'' when he learned Williams' body had been in the car all along, she said.
Contacted Monday and asked about the car and the discovery of Williams' body, a man who identified himself as a McGehee of McGehee Towing, said, "I can't say nothing, period.''
Official reports, however, detail that a female employee of McGehee Towing entered the driver's side of the Jeep to obtain registration information at some point on June 14, but never realized Williams' body was in the passenger seat.
Why did it take calling 911 to prompt search?
After she learned her daughter had died, Nelson drove to Wentworth to meet with Sgt. Adam Carter and two other officers on June 14, she said.
"I said, 'Why in the world couldn't you find the body, why couldn't you find the body? Why did it take me making a 911 call to find my child? How could this humanly be possible?' And (Carter) said there was debris and clothes all over the body'' as well as a car seat, Nelson said.
"You cannot tell me that they searched, because they did not search for my daughter,'' Nelson said. "And well, if you seen car seats, why didn't you search for babies?''
The car seat, she said, was likely in the vehicle because her daughter kept one handy for transporting her smallest grandchild.
"I feel like I'm in a nightmare. Nobody gave us a straight answer,'' Nelson said, joining Tysinger in his Stokesdale living room to look at a portrait of their daughter.
"She was a great child,'' Nelson said through tears. "She never met a stranger.''
More than 500 people attended the wake for her daughter, many of whom were her co-workers. They told Nelson that Williams was the kind of supervisor who would come out of her lab and "get everybody else caught up at the plant,'' Nelson said. "She gave it her all.''
Still waiting for time of death
Nelson and Tysinger said their worst fear is that their daughter may have been alive immediately after the accident, but died while in a tow yard.
The medical examiner's report records the time at which Williams was found dead, but does not include theories about her time of death.
The SHP did not respond to questions about an investigation into her precise time of death.
Other details trouble Teresa Williams' parents
Nelson and Tysinger insist their daughter would never have let Cole Williams drive her car — a car he often slipped into with a pillow and blanket when he needed a place to sleep.
Cole Williams' addiction to heroin had prompted his mother to fund four trips for him to drug rehab facilities, Nelson said. "She spent $3,000 sending him to rehab in California.''
Her daughter had taken extra shifts at work to pay for her son's dental work, Nelson said. "She loved Cole, and would do anything for him. And he loved her.'' 
Another detail that haunts Williams' parents is the fact that her purse and cell phone were found at her home.
"Teresa would never leave home without her purse and her phone,'' Nelson said. "But her purse was sitting down beside her recliner.''
And her parents don't know why Williams was traveling in the car with her son so early in the morning, they said. 
The last time Williams was seen alive
Nelson said her daughter's boyfriend Woods remembers Williams getting out of bed at around 11:30 p.m. on June 13. "He thought she had gotten up to go to the bathroom or something,'' Nelson said of her conversation with Woods.
Woods told Nelson he woke on June 14, realized Williams wasn't there, and assumed she had gone ahead to work, Nelson said. He would later learn from her workplace that she had never come in, Nelson said.
Explanations can't come soon enough for Teresa Williams' parents, they said. 
Meanwhile, they say they won't stop looking for answers. "I won't rest until somebody tells me the truth. Y'all screwed up, you messed up — from the fire department to EMS to the highway patrol,'' Nelson said. "I need somebody to tell me what happened to my daughter.''