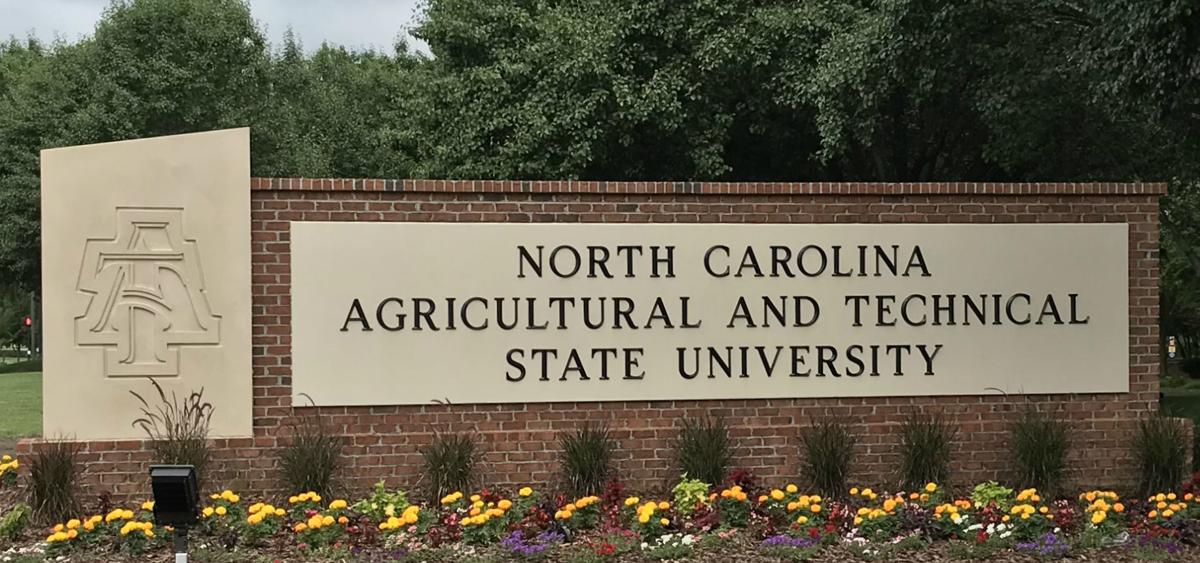 GREENSBORO — N.C. A&T will use its latest large donation to support a new program that will give scholarships to students transferring from selected North Carolina community colleges.
A&T said this week it has received $1.5 million from the North Carolina GlaxoSmithKline Foundation. It plans to put that money toward a new program called the Aggie Commitment Trailblazer Scholars, or ACTS.
ACTS will launch in the fall and be open to students transferring to A&T from GTCC, Forsyth Tech and nine other North Carolina community colleges. Students in the ACTS program will get scholarships that cover their tuition and fees for two years at A&T. Those scholarships are valued at roughly $6,500 annually.
The university said it expects to pick 30 students for the program each year, or about one to three students from each participating community college. These incoming A&T students will have to major in a STEM field — science, technology, engineering or math.
"The ACTS program is about student success and STEM pathways, but it is also about equity in opportunities for STEM degrees," Chancellor Harold Martin said in a statement. "As part of our diversity and inclusion efforts at A&T, we are committed to removing barriers to access so that all students have opportunities to succeed."
To be considered for the ACTS program, students will have to earn an associate's of science degree and compile a community college grade-point average of at least 3.0 on a 4-point scale with no grades below C. These scholars must be North Carolina residents and be accepted to attend A&T.
A&T said it will initially consider graduates of these 11 community colleges: Alamance, Central Piedmont, Davidson-Davie, Durham Tech, Fayetteville Tech, Forsyth Tech, GTCC, Johnston, Richmond, Rockingham and Wake Tech.
While at A&T, ACTS students will have access to mentoring, advising, experiential learning, learning communities with other transfer students and other services.
The new program is A&T's attempt to attract more transfer students.
In its current strategic plan, A&T wants to enroll 1,500 new students each year who transfer from community colleges and other public and private institutions inside and outside North Carolina.
Though its transfer enrollment has risen sharply over the past decade, A&T continues to fall short of that target. The university enrolled roughly 800 to 900 new transfer students annually between 2017 and 2019, and fewer than half of those came from North Carolina community colleges, according to UNC System data.
This latest donation is the seventh of more than $1 million that A&T has received since September. Included in that time frame is the university's largest-ever corporate gift — $5.5 million from Corning Inc. in January for programs to increase the number of Black graduates.
A&T received its largest donation of any kind in December, when philanthropist MacKenzie Scott gave the university $45 million.
The N.C. GlaxoSmithKline Foundation is an independent charity formerly associated with the British pharmaceutical company GlaxoSmithKline, which has one of its two U.S. corporate hubs at Research Triangle Park.
The foundation says it awards about $3 million annually to North Carolina nonprofits to support science, health and education.