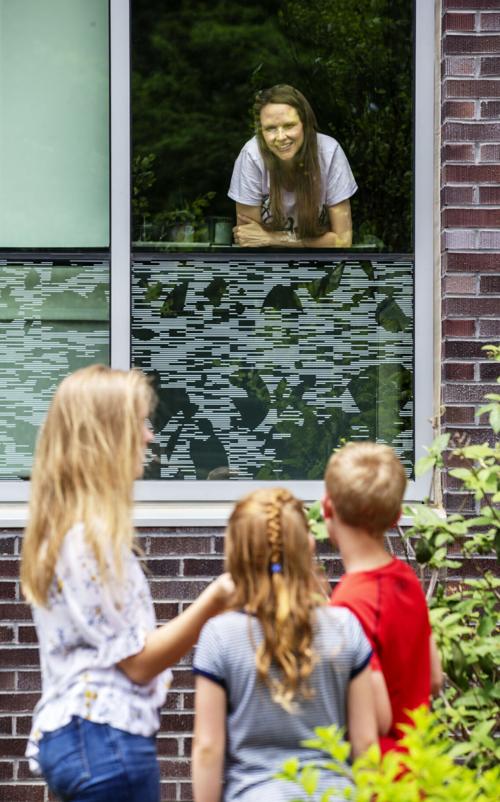 RALEIGH — During the coronavirus pandemic, especially the first months of restrictions, loved ones were not allowed to visit patients in hospitals and other health care settings. The result was that people died without a loved one present.
For more than a year, state lawmakers have worked on a bill to make sure that won't happen again.
North Carolina Gov. Roy Cooper signed Senate Bill 191, the "No Patient Left Alone Act," into law on Friday.
The law becomes effective on Nov. 1.
Visitation must be allowed for patients and residents in hospitals, nursing homes and combination homes, hospice care facilities, adult care homes, special care units and residential treatment facilities.
Locations in North Carolina must follow the Centers for Medicare and Medicaid Services, the Centers for Disease Control and Prevention or any federal law about visitation. The $500 penalty will be per instance, per day, after a 24-hour warning period. Families of patients must also be provided with the facility's visitation rules and contact information. Compassionate care visits are also required under the new law.
The N.C. Department of Health and Human Services praised the bill sponsors in a statement emailed to The News & Observer.
"We appreciate the work of the bill sponsors to pass a bill which provides clarity on visitation in health care and long-term care facilities and the tools to ensure those rules are followed for the well being of patients," DHHS said in the statement.
The new law declares that visitation rights will not be affected during declared states of emergency and disasters.
"The COVID-19 pandemic has caused great uncertainty and anxiety across our State and has significantly affected patients and residents in health care facilities," lawmakers wrote in the bill. It also includes that while health care facilities made "many efforts to keep patients and employees in a safe environment," those COVID-19 prevention measures resulted in unintended consequences for patients and residents who were not diagnosed with COVID-19.
Earlier this year, Bill Lamb, board chair of Friends of Residents in Long Term Care, told The N&O that early in the pandemic, it was difficult to know what to do about visitation rules.
"We've been saying over and over again that family and loved ones are an integral part of the care system," he said in May.
The final version of the bill passed the General Assembly on Oct. 6, unanimously. After the vote, three bill sponsors issued statements:
Sen. Joyce Krawiec, a Forsyth County Republican, said that "the fact that so many families were forced apart during a critical time is heartbreaking. We must prevent this tragedy from happening again."
Sen. Warren Daniel, a Burke County Republican, said, "No human being should be left to die alone, forcibly separated from a loved one."
Sen. Steve Jarvis, a Davidson County Republican, said the bill's passage ensures "our state's most vulnerable are protected." He said patients should not be forced to remain alone while undergoing major medical treatment, nor die alone, "nor should their surviving family members be forced to live with the knowledge that they did so."
When an earlier version of the bill passed the Senate in May, Daniel called it a "small step" to make sure it would never happen again in North Carolina.
A similar 2020 bill failed to pass the legislature. "It is time for us to make certain that no one dies alone," Krawiec said then.
In September, Cooper signed into law a similar bill, House Bill 351, called "Clifford's Law," which requires visitation protocols for nursing homes during emergencies to be established by the DHHS secretary.
More than 17,000 North Carolinians have died from COVID-19 since the start of the pandemic in 2020.