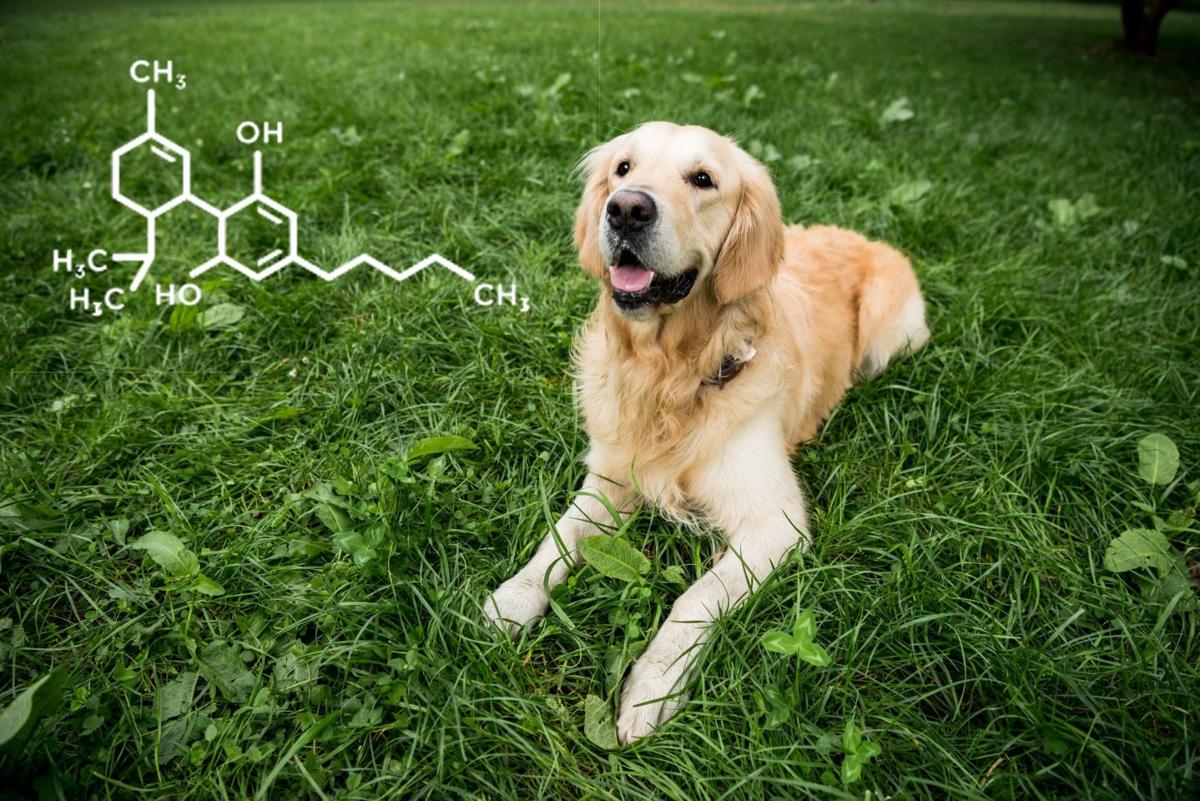 The fastest growing market in the pet health niche is CBD for pets. Some estimates put the global pet care market at $202.6 billion by 2025. Pet owners are seeing CBD formulated for pets showing up on the shelves at local pet boutiques, big box pet outlets, and even some veterinary offices.
Although veterinary research on CBD is sparse, medical research on this compound found in hemp has been going on for over 20 years, with several potential health benefits attracting a great deal of attention. In addition, word of mouth about the effectiveness of this natural and non-intoxicating product have exploded since the legalization of hemp in the 2018 Farm Bill.
This article will explore three areas that do have some support in medical research as well as some tips on how owners can find a quality product for their pets.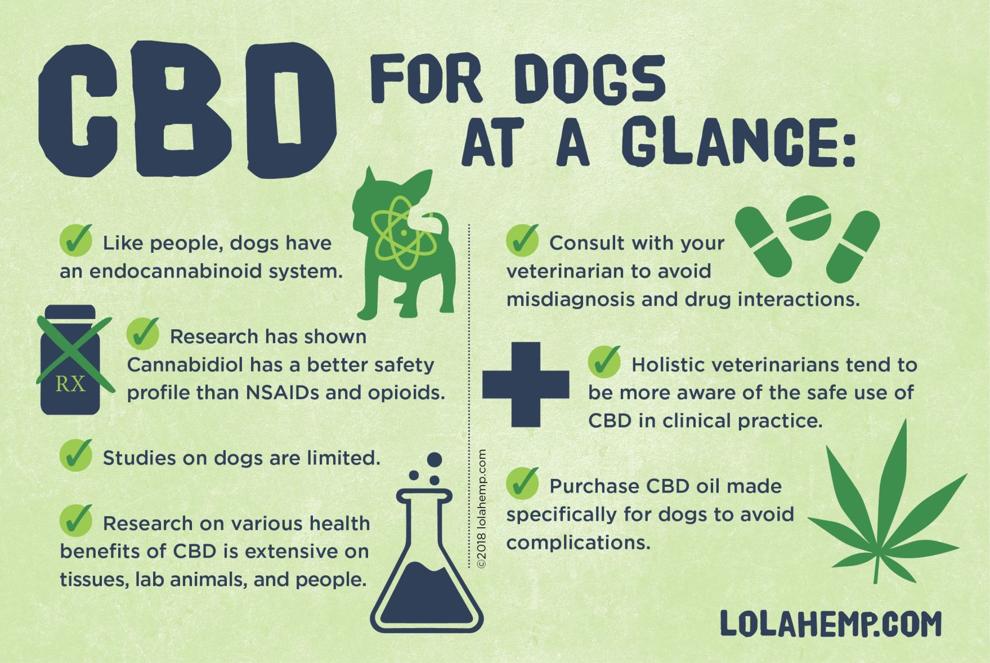 Anxiety
The anti-anxiety properties of CBD have been documented in dozens of research studies on both laboratory animals and people. Several potential mechanisms have been theorized, including the role that the endocannabinoid system plays in regulating mood through activation of 5-HT1A receptors in the central nervous system.
In more recent research, CBD may be particularly effective at helping the brain uncouple learned fear, for example from a past trauma, with a specific trigger. This has led the medical community to become particularly curious about the role CBD based medications may one day play in the treatment of PTSD.
For dog owners, several behavioral conditions in dogs can often find anxiety at the root. For example separation anxiety is a condition where canines find being left alone particularly stressful. Some cases of dog aggression also have anxiety at their root. And, phobias, such as fear of car rides or of loud noises, are often examples of precisely the kind of learned fear that CBD may play a special role in helping to address.
Pain, Inflammation, and Mobility
Another area of CBD research that has shown great promise in laboratory research is pain and inflammation control. This is why so many owners are turning to CBD for senior dogs to help reduce the amount of NSAIDs and narcotics which have known side effects and risks, particularly when used for long term pain management in dogs.
In one of the few studies exploring CBD oil and dogs specifically, researchers found a significant increase in mobility for dogs diagnosed with osteoarthritis who were treated with a full spectrum CBD oil made from hemp over those dogs treated with placebo.
Seizures
The very first drug based on CBD was approved by the FDA in 2018. Epidiolex© is now being used to treat rare forms of childhood epilepsy that are otherwise resistant to traditional anticonvulsant therapy.
In a groundbreaking veterinary study, the University of Colorado recently finished their first clinical trial on the use of CBD from hemp with promising results. A second larger study is currently underway. CBD for dog seizures is not yet something that all veterinarians are willing to prescribe, but the results of the studies underway may soon change that.
Meanwhile, many dog owners have already found relief for their dog's seizures using full spectrum hemp oil which is both safe for dogs and non-intoxicating. However, pet owners should be advised that seizures in dogs can be caused from a variety of underlying issues and always warrant immediate and thorough examination by a vet along with a vet approved treatment protocol.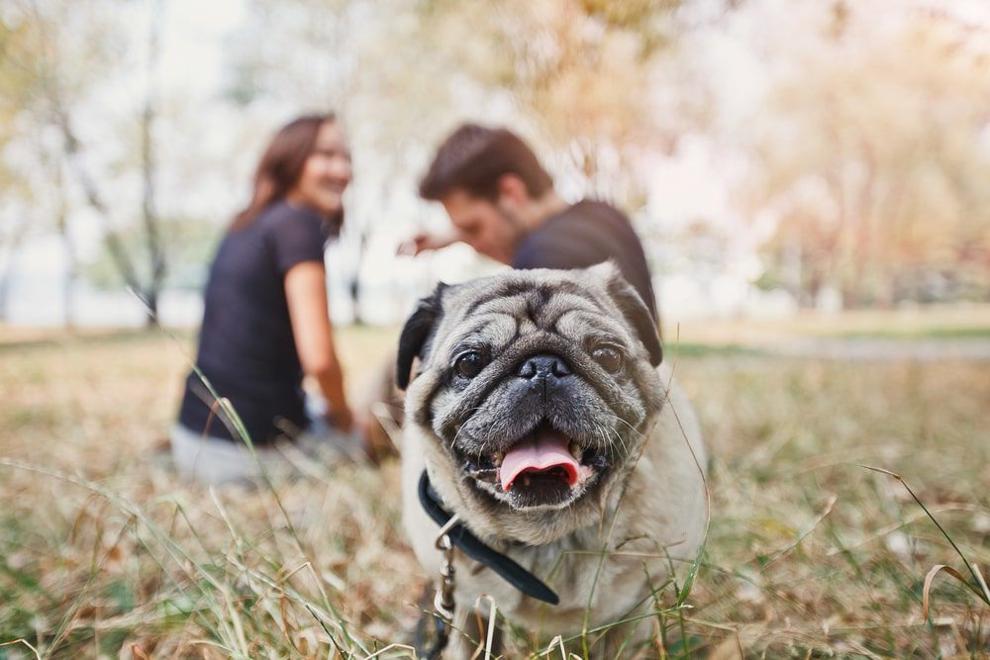 Quality CBD Oil for Pets
Given that market demand for CBD oil is so high, mostly due to word of mouth customer demand and new research, it is critical that consumers are wary about low quality products, warns the FDA. Some products may contain contaminants from low quality hemp, and others do not contain the amount of CBD they claim to have.
Customers interested in trying CBD for their dog should buy from trusted brands such as LolaHemp which checks all the boxes in terms of quality that consumers need to be looking for:
 Third Party Lab Tests: One of the downsides of buying off the shelf is that it can be difficult to verify quality. Stick to companies like LolaHemp who offer third party lab tests right on their website so you can be confident about quality before you buy.
Products Made Just for Pets: Certain ingredients used in products made for people can be fatally toxic to pets. For example, the artificial sweetener Xylitol is known to be poisonous to dogs and is used in several hemp oils made for human consumption.
Full Spectrum Hemp Oil: Many people well versed in the research on the effectiveness of CBD oil believe that full spectrum hemp oil, which contains other compounds found naturally in the hemp plant, is more beneficial than products made from an isolated form of CBD.
Organic and Domestic Sourcing: Hemp/CBD oil for dogs is made by first extracting the hemp plant which concentrates any pesticides, herbicides, or other contaminants. It is critical that consumers look for organic and domestically sourced hemp such as LolaHemp to ensure they are giving their dog the best.
Commitment to Animal Welfare: Although it isn't directly a sign of quality, some companies in this niche are setting themselves apart by demonstrating a commitment to animal welfare. For example, LolaHemp donates a portion of their proceeds to rescue organizations who are working hard to find fur-ever homes for second chance dogs, such as Rescue Dogs Rock in NYC. .